Blend In or Stand Out? The Evolution of Camouflage Fashion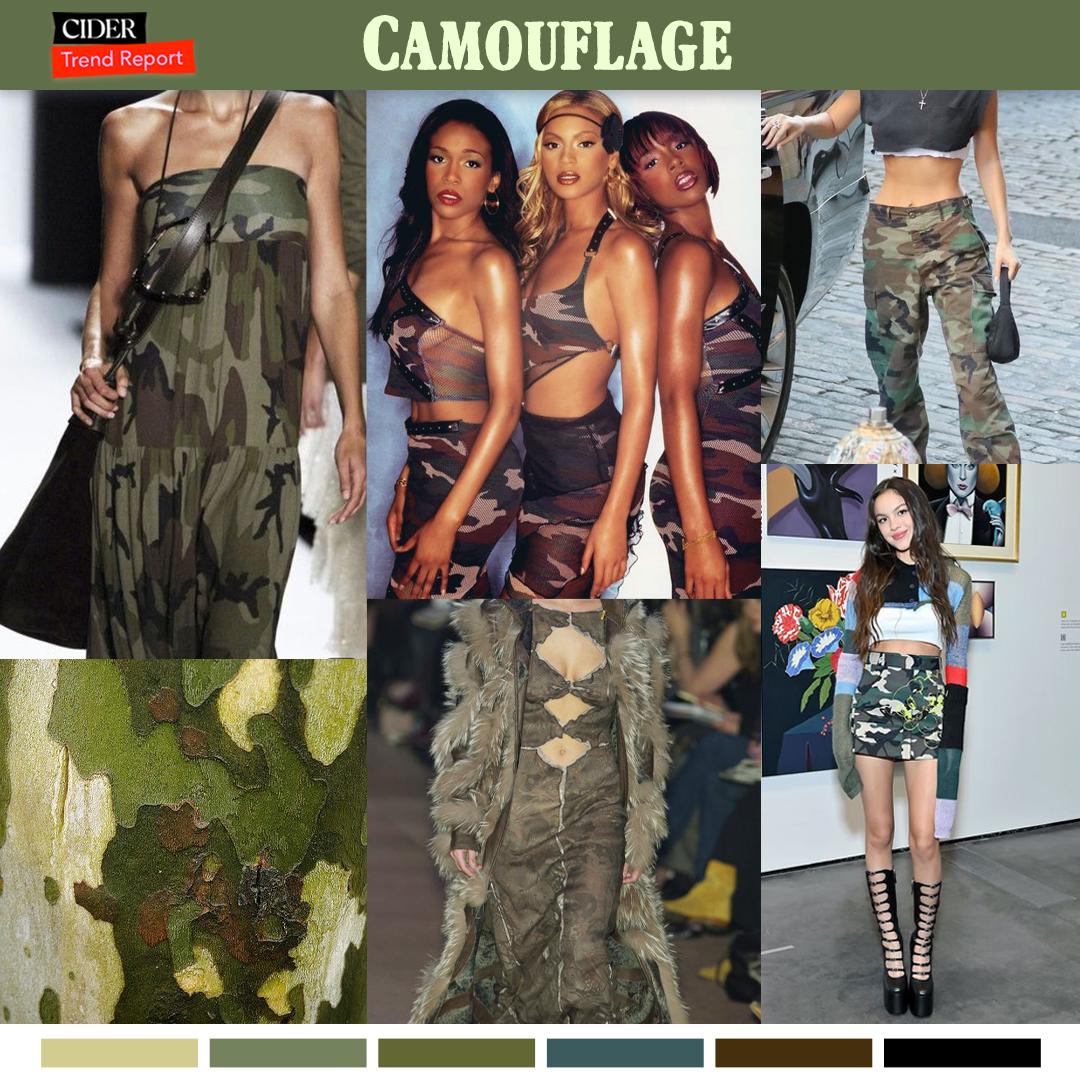 Get ready to rock the latest trend in style! Camouflage outfits are back and better than ever. This versatile print has been around for decades, originally designed to blend in with nature, but now it's all about making a statement in the fashion world. From the runway to the streets, the camouflage print has transitioned seamlessly and we are here to help you own this trend with confidence!
Why We Love Camouflage Outfits 🥰
We can't get enough of the camouflage outfit trend! Not only does it add an edgy touch to any outfit, but it also gives us major street-style vibes. Whether you opt for a head-to-toe look or incorporate just a touch of camo into your outfit, this trend is a surefire way to make a statement. Plus, it's perfect for those days when you want to channel your inner badass while still looking stylish and chic!
Fun Facts About Camouflage Outfits ⭐️
Camouflage has been used in military uniforms since the 19th century, but it didn't become a popular fashion trend until the 1960s during the Vietnam War.
The first designer to use camouflage in a fashion collection was Yves Saint Laurent in the 1970s.
Camouflage patterns are not just limited to green and brown colors - they can also come in pink, blue, and even neon colors.
In the early 2000s, celebrities like Paris Hilton and Britney Spears helped popularize the camouflage trend by wearing it in their music videos and on the red carpet.
Camouflage patterns have been used in high-end fashion brands like Gucci and Balmain.
Styling Tips 💫
Pair your camouflage piece with neutral colors such as black, white, or beige. This will help balance out the busy print and keep your outfit looking chic.
Opt for a matching camouflage set! Not only will it make a bold statement, but it'll also save you the trouble of figuring out what to wear each day.
Dress up your camouflage outfit with some statement jewelry or bold accessories, such as a statement belt or oversized sunglasses.
For a more casual look, wear your camouflage piece with a simple crop top or denim skirt.
Experiment with different textures, such as denim or leather, to add dimension to your outfit.
Check out some of our favorite camo pieces and get ready to take on the world with confidence and style: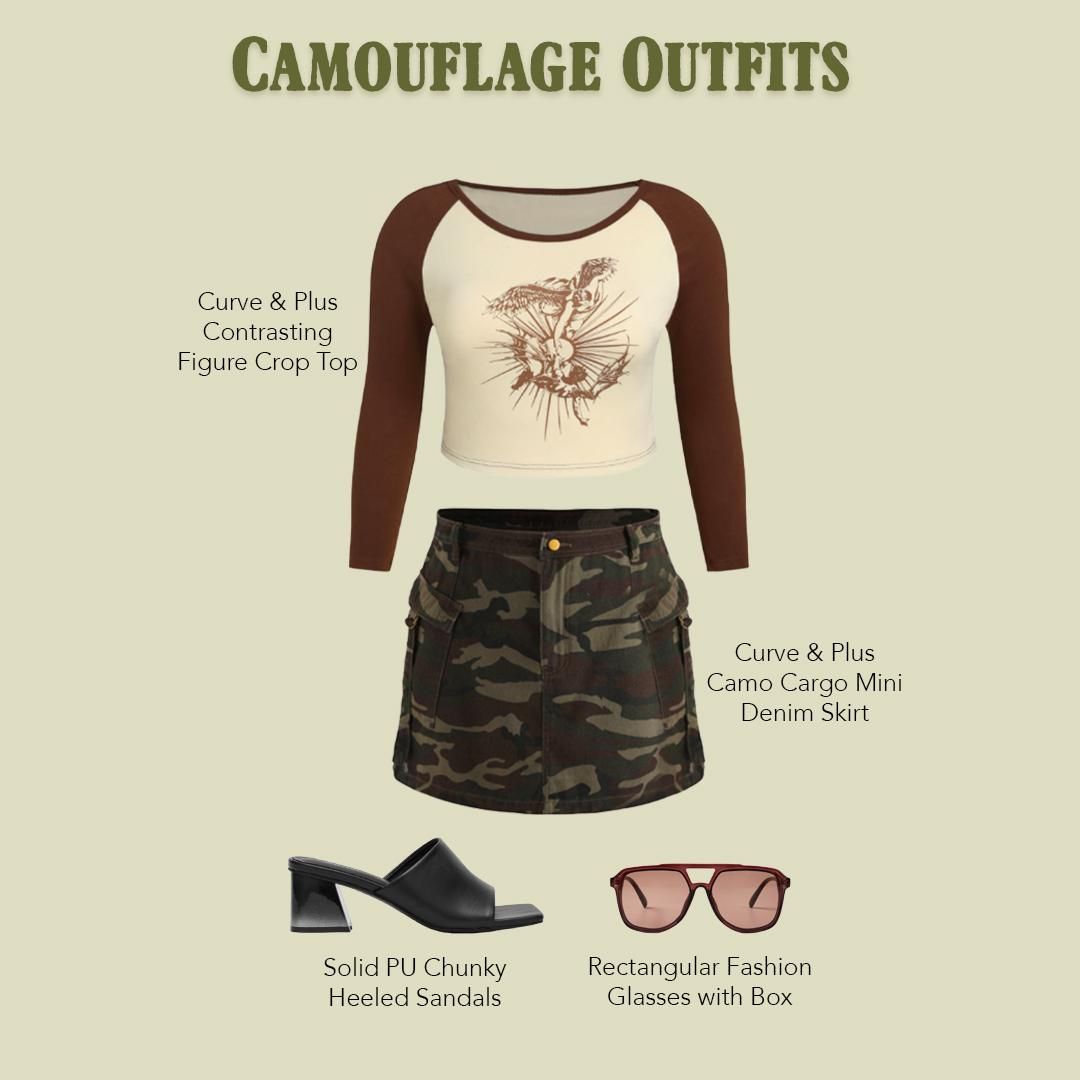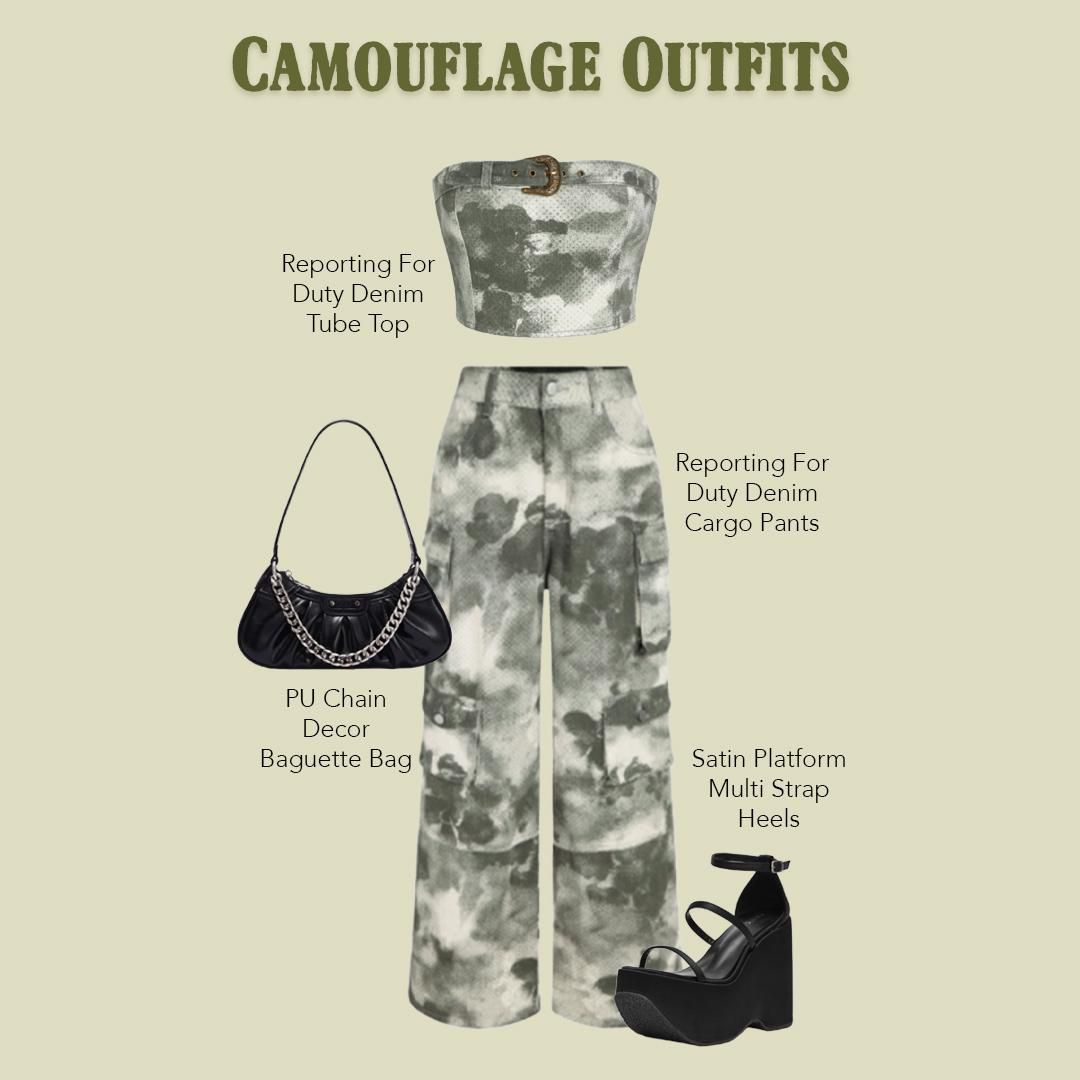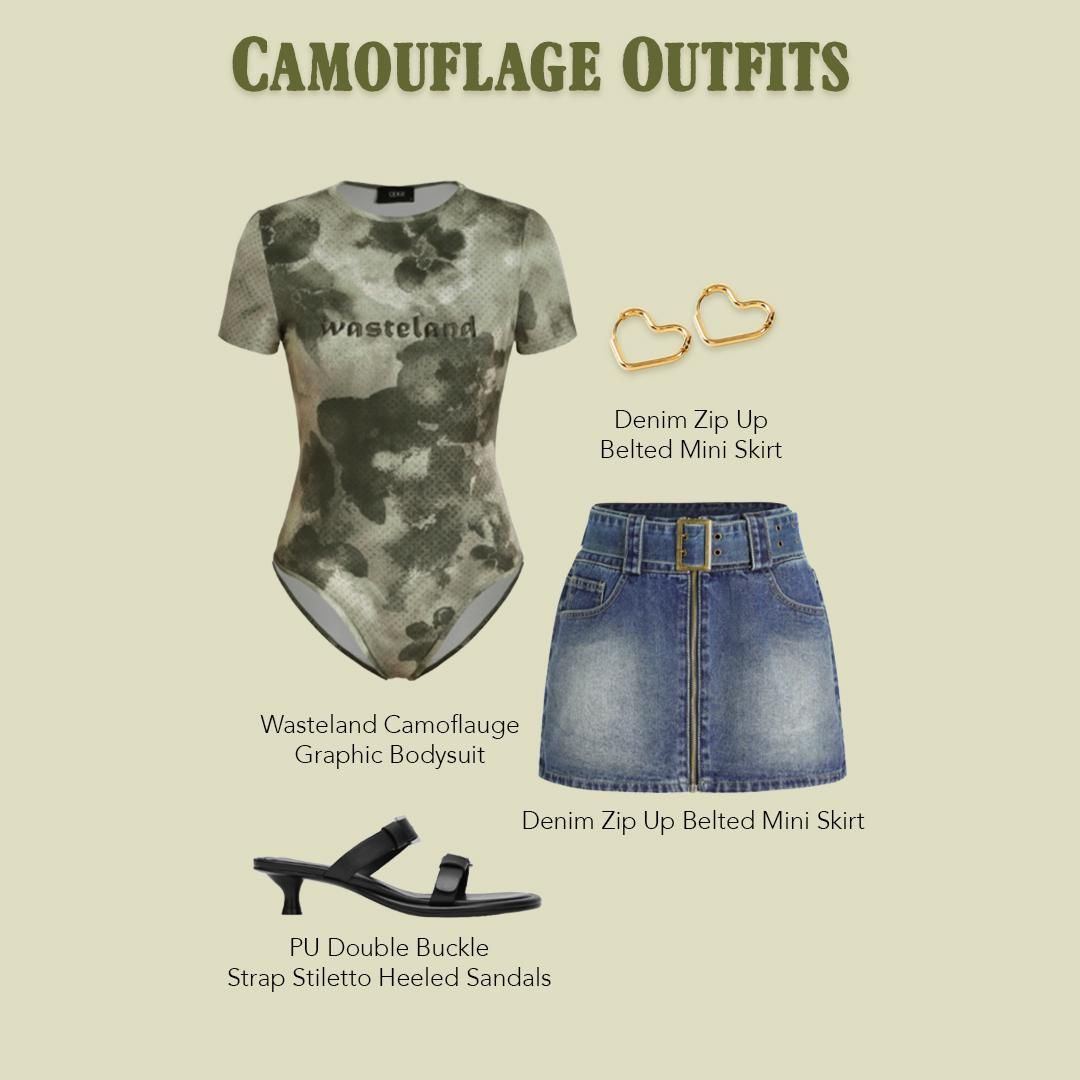 XOXO,
Cider 💋