Work Dresses | Professional Dresses For The Work Place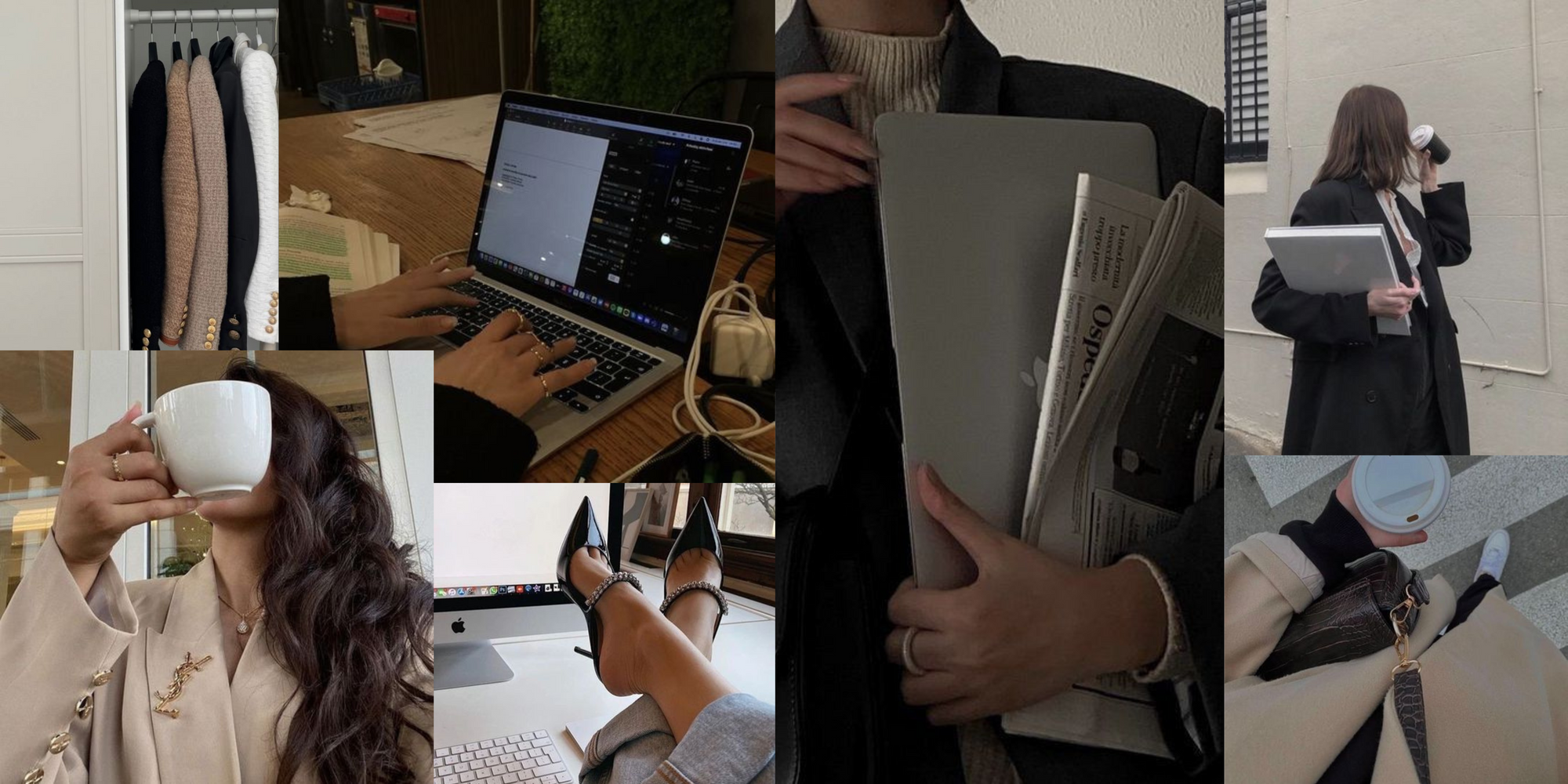 If you're someone who's focused on achieving goals and advancing in your career, then work is the arena where you want to show your best. It doesn't matter if it's your first internship or a well-deserved promotion, you want to dress to impress and make a statement.
Whether you're working in the office or have a hybrid schedule that includes remote work, it's important to maintain a high level of professionalism. You never know when you'll have to attend a meeting in the boardroom or a video call with clients, so dressing appropriately is essential.
We've all had that heart-stopping moment when our phone rings and it's our boss, but we're still wearing our comfy, cozy morning sweats. It's not a great feeling and can be a distraction from the important work at hand. That's why it's important to treat your home office like a real workplace and get ready for the day, even if you're just commuting from the kitchen to your desk. By taking the time to put on something presentable and fixing up your hair and makeup, you'll feel more confident and focused, and less worried about getting caught off guard during an unexpected video call or phone meeting.
Of course, this doesn't just apply to remote work. If you're heading into the office, it's important to dress professionally and look put-together. But that doesn't mean you can't have a little fun with your work wardrobe! Whether you're a fan of tailored suits, chic blouses, slacks, or bold statement pieces, your work attire can reflect your personality and make you feel empowered and confident. So go ahead, show off your unique style and own that zoom meeting!
Whether you work in an ultra-conservative office (hello blazers and structured dresses) or if your office is a little more casual and you can throw a jean jacket over a flowy dress, Cider has all the professional dresses that you can wear during your workweek.
What Should I Wear To Work?
One anxiety-inducing thought when starting a new internship or job is: what do I wear to work? While most of the time it can be pretty easy to determine the vibe that your office has, sometimes it can be daunting not to overdress or underdress for your role, especially if you're just starting.
Your workplace's handbook will likely have dress code expectations listed. If you cannot find a dress code listed, don't be afraid to ask about the dress code at your place of work. While it may feel a little silly, it really shows that you respect the expectations of the workplace, which will win over some brownie points.
While you dig through your closet for outfits, you may struggle with whether you should wear a pair of pants or a dress. In situations like this, it may be easier to throw on a professional dress rather than pick out pants and a top, and then feel out how the rest of the office dresses to give you a better idea of the vibe.
Modest Work Dresses
If you find yourself surrounded by suits, then your office is probably the more modest type. Think attorneys, finance, and real estate. While it's easy to bring your own personality into whatever you are wearing, the office dress code may encourage more muted and neutral tones.
You can still keep your personality and sense of style when dressing for this type of environment, and it's all about the right details. Dresses with collars and made of structured fabrics are going to be your go-to's.
Details like pearl buttons with a metallic trim are total wins for the more structured office and are a classy look that will never go out of style. Dresses that are made with thicker knits and in colors like navy and white will have you looking and feeling professional. You can definitely wear patterns in this context, and geometric patterns are perfect for more formal offices.
While this environment is a little more serious, you can still inject your personality into your outfits. Incorporate fun jewelry, hair clips, shoes, and handbags to elevate your office look. While you'll feel professional, you'll still be in touch with your authentic self when you are wearing little pieces that show off your favorite colors and interests.
Business Casual Work Dresses
For most offices, the pandemic has helped to relax some of the more stringent dress codes and what we are left with is a more casual, but still ready-to-do-business look. This is where you can really dig into your already established wardrobe for fun pieces, but pair them with work-friendly accessories that will still show off your fashion sense.
Fun colors and fabrics, like a velvet midi dress, are perfect for this environment. You may be worried if your dresses have thinner straps, or maybe they are a little more low cut. No worries here; a smart blazer or coordinating cardigan will be just the thing to layer on top of any dresses that need a little something extra. Add a fun coordinating headband to pull the entire look together.
The best part about adding separates to your work dresses is that you'll be ready for happy hour or dinner with friends after you are off the clock for the day. Leave your blazer on the back of your chair, and get ready to put in your cocktail order.
Knitted midi dresses are also perfect for business casual workplaces. They are modest enough for the office, but a little more comfortable and relaxed. Pair with flats for the day, and then switch out for high heels or heeled booties for the night out on the town that you have planned for after work.
Depending on the office, shorter dresses can also be welcome. Pair them with leggings for the chilly office, and wear flats or boots. Top with a cardigan to keep the proportions just right. A sharp collar, or chain belt, will also add a little touch of professionalism to your outfit.
Relaxed Work Dresses
We may be showing a little favoritism here, but we live for a relaxed workplace. Industries like marketing, tech, and fashion (hi, it's us!) will typically have a relaxed work dress code. This is really the place to be if expressing yourself through fashion is a must-do.
While we always want to keep things work-friendly and on the modest side of things, you can still incorporate bright colors and different types of fabrics into your work wardrobes. Fun dresses with geometric patterns and with details like zippers can be dressed up with chunky boots, or dressed down with fun sneakers whenever you have to go on office lunch runs.
Fun dresses with funky trims, like feathers, really show your personality and that while you are a hard worker, you don't take things too seriously. We also love a fun printed dress, which is welcome in a relaxed work environment.
Don't be afraid to pull out all of the stops when getting ready for work, and soon enough you'll feel like the path to the break room is your personal runway. Your co-workers will love seeing your colorful and bright looks, and you'll look forward to getting dressed for work each morning.
Cider - All the Looks You Need for Work and Play
No matter the occasion, Cider has all the looks that you need for your internship, new job, or promotion in your career. Your style not only shows off your personality but can also affect how others perceive you, which is important in your workplace.
The more formally you dress, the more seriously others will take you. On the flip side, if you dress more casually or with brighter colors, others may find you more approachable and easier to collaborate with. You'll find the perfect combination that works for you and your position.
Use this knowledge as you move up the ladder too. One day you'll be the boss and you'll want to communicate to your direct reports what type of boss you'll be. Will you be all business and everyone will be inspired by your work ethic? Will you be the cool boss that gets things done, but still has fun?
No matter which environment you are trying to dress for, Cider has you covered. We have plenty of options that work with any style and workplace, keeping you looking professional but still giving you options to feel and look like yourself.
Keep Cider in mind whenever you are shopping for your work wardrobe, and even for your off-duty wardrobe. Our job is to make sure you look great so you can focus on yours. You are going to look great, feel great, and absolutely kill it at your work. You got this!
Sources:
CONFIDENCE THROUGH FASHION | LinkedIn
How Fashion Can Boost Your Self-Esteem | Thrive Global
The New Rules of Work Clothes | Harvard Business Review