Make a Splash with Mermaidcore: Tips and Tricks to Nail the Trend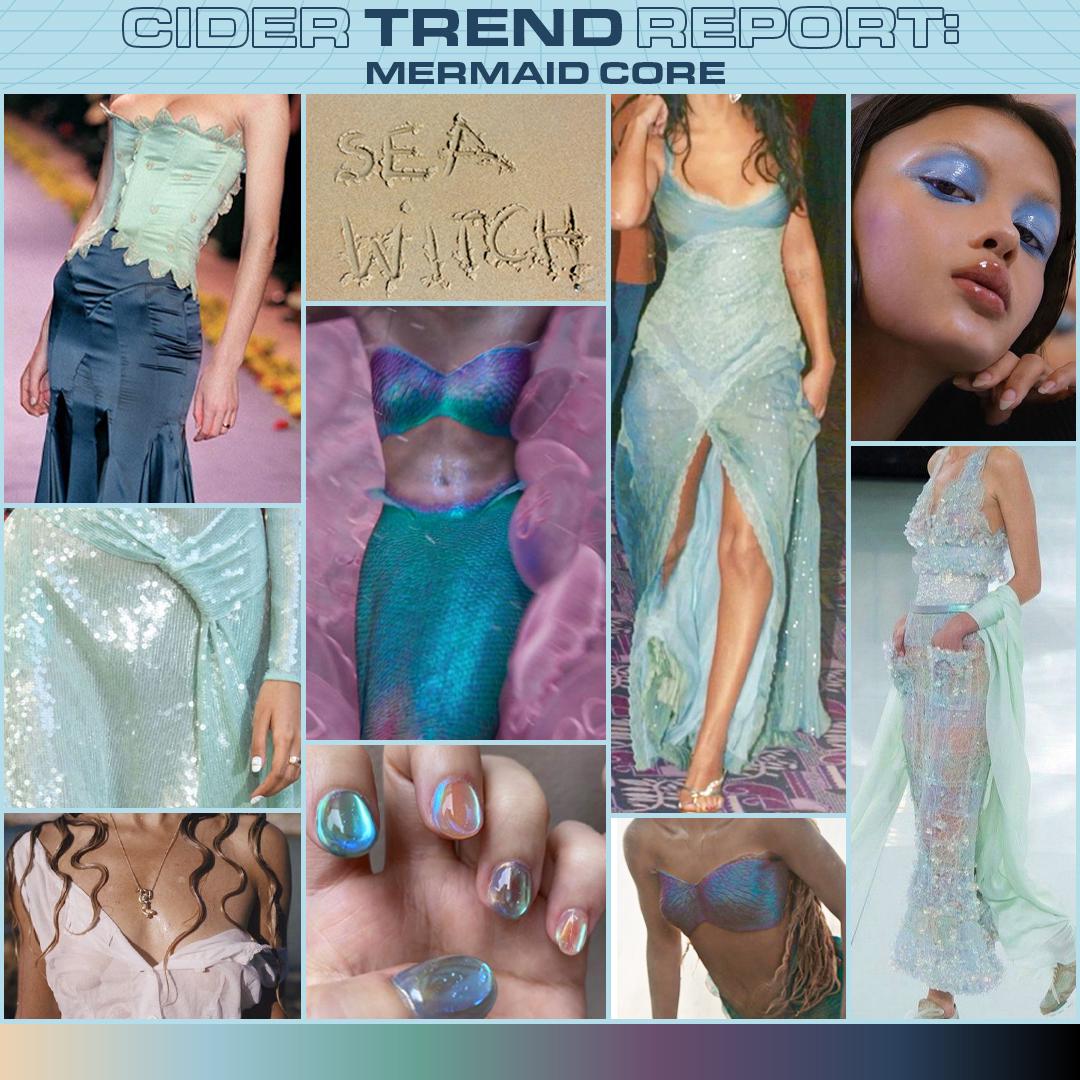 Are you as stoked as we are for the upcoming "The Little Mermaid" movie? Let's face it, we all have a bit of a soft spot for mermaids deep down. While we can't actually live in their world, why not bring some of that whimsical magic into our everyday lives? Enter mermaidcore - the perfect way to add a touch of underwater fantasy to your wardrobe. Get ready to shimmer like a mermaid, and make a splash in sheer fabrics and iconic fishtail hems — even when you're stuck on land!
Why We Love Mermaidcore 🐚
Mermaidcore has not only captured our imagination but also our hearts! It's a trend that encourages us to embrace our inner mermaid and create a world that is just as magical as the underwater world we've always dreamed of. From shimmery fabrics and pastel colors to seashell accessories and flowy dresses, there are endless possibilities for incorporating the mermaid theme into our everyday outfits, allowing us to bring our childhood dream to life while staying stylish!
Fun Facts About Mermaidcore and Mermaids (Just to Spice Up Your Day) 🧜‍♀️
Mermaidcore emerged as an aesthetic trend on social media platforms in the mid-2010s.
The earliest recorded mermaid-like creature comes from Mesopotamian mythology, dating back to 1000 BC.
While the concept of a mermaid has been around for centuries, the mermaid we know today - half-human, half-fish - wasn't popularized until the 1837 fairy tale "The Little Mermaid" by Hans Christian Andersen.
People around the world have reported sightings of mermaids, with some cultures even believing in them as real creatures.
Some cultures believe that eating mermaid flesh can grant immortality or magical powers, while others see it as a bad omen.
Mermaidcore Styling Tips 🌊
Pick ocean-inspired colors (duh!): The first step of hopping on the mermaidcore trend is to find an ocean-inspired color that works best for you! Not sure where to start? Try blues, purples, turquoise, or even as basic as white.
Go all in with your accessories: Seashell jewelry, pearl earrings, and other beach-inspired accessories will easily take your mermaidcore look to the next level! Always remember, it's the details that make an outfit stand out!
Don't be afraid to play with texture: Incorporate textures such as flowy fabrics, sequins, metallic, and mermaid-inspired prints to achieve the shimmery look of your inner mermaid!
Experiment with asymmetrical silhouettes: Mermaidcore often features asymmetrical cuts and wavy hems reminiscent of a mermaid's tail. Enjoy playing with different shapes of mermaid-inspired outfits!
Have fun with your style! Fashion is about all self-expression, and finding the unique style that screams YOU.
Let's dive into some of our favorite mermaidcore inspired pieces you can incorporate into your summer wardrobe: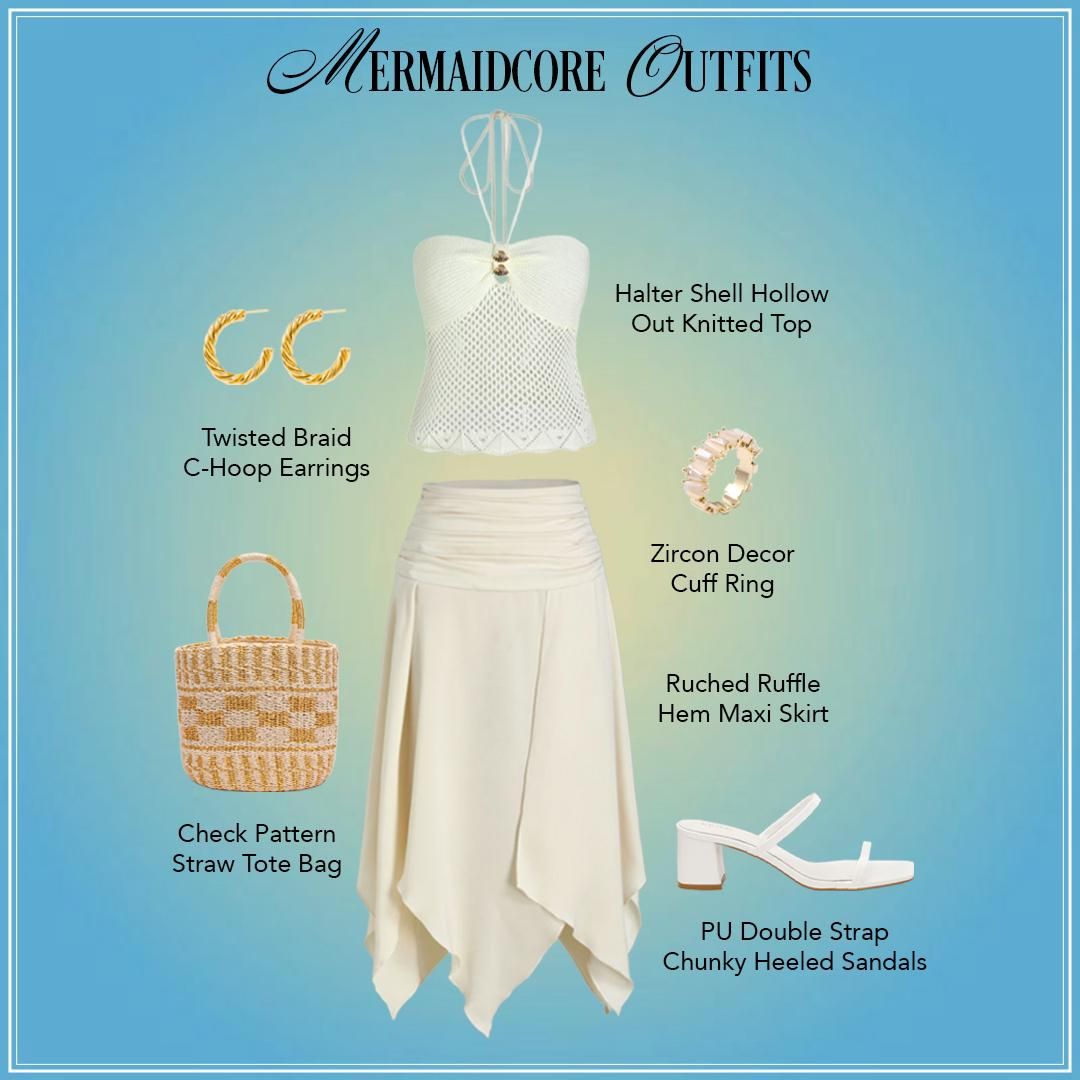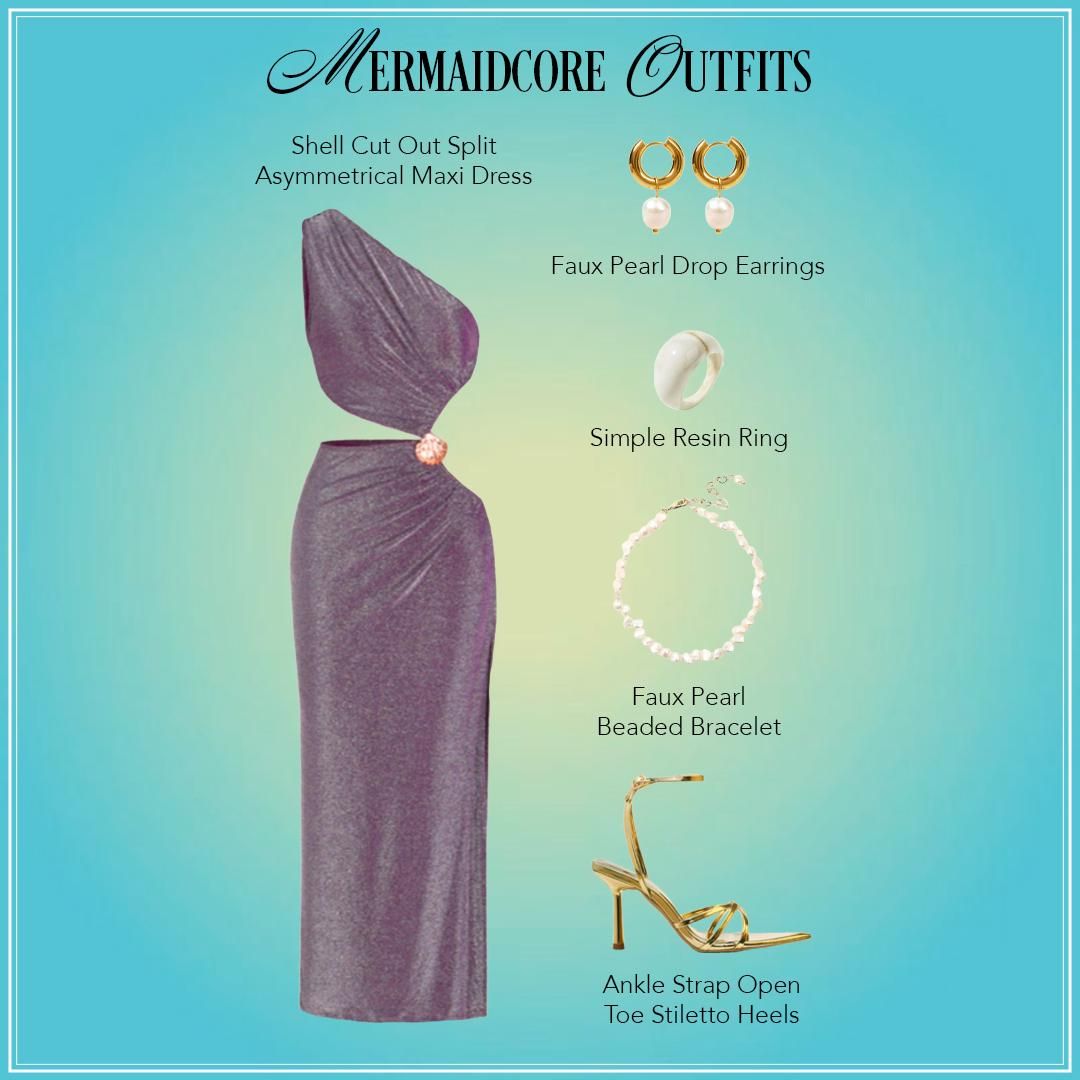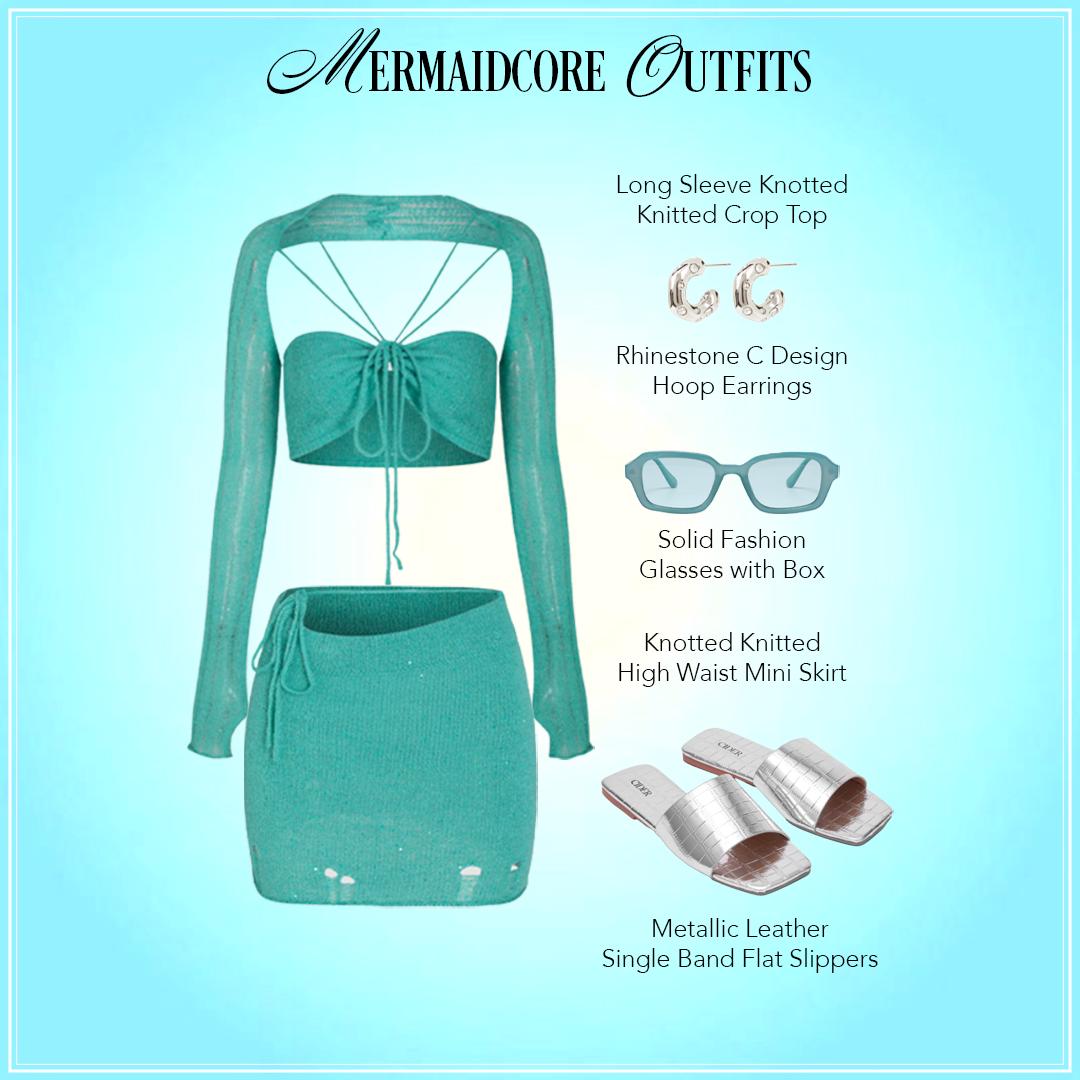 Check out more of our summer favorites here!
XOXO,
Cider 💋