Indie Sleaze: The Carefree, Rebellious Trend We're Loving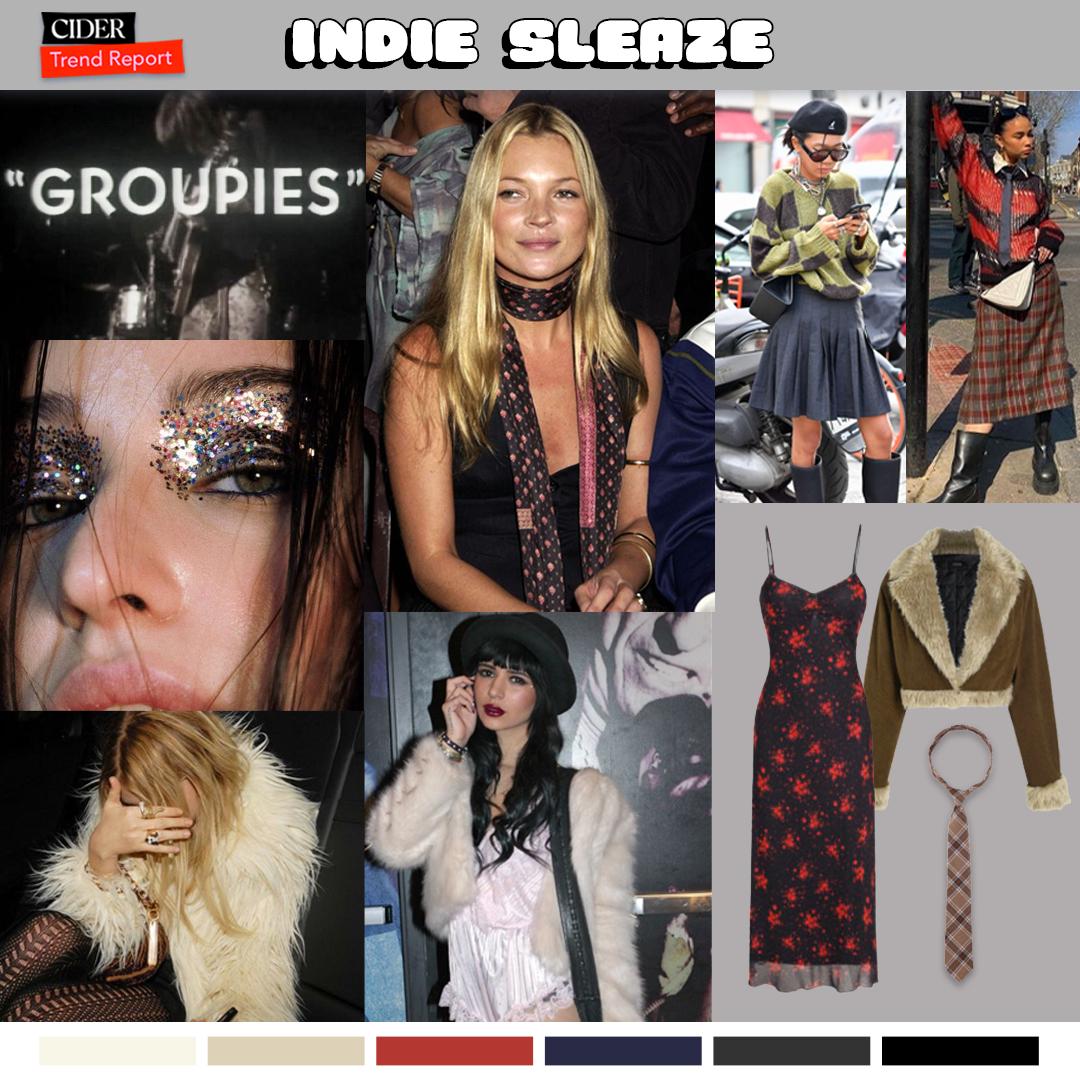 Move over, preppy pastels and cute florals – the indie sleaze trend is here to rock your world. This trend is all about channeling your inner rocker with band tees, vintage skirts, and edgy accessories. If you're looking to add a touch of rebelliousness to your wardrobe while still keeping it fun and playful, then the indie sleaze trend is about to become your new obsession. Get ready to turn heads and embrace your inner grunge baddie with this hot new trend!
What Is Indie Sleaze?
The indie sleaze trend is all about mixing grunge, punk, and vintage styles for a bold and edgy aesthetic that's totally unique. Born in the late '80s and early '90s, and revived in 2008, this trend is a nod to the carefree and rebellious spirit of past generations, and is now becoming a hit among Gen-Z fashion enthusiasts. The key to nailing the indie sleaze look is to embrace the mismatched and effortless vibe. Think band tees, leather jackets, and vintage skirts all thrown together for an outfit that's equal parts chaotic and cool. With indie sleaze, anything goes!
More About The Trend
Indie sleaze is a hot new trend that's taking the fashion world by storm! According to InStyle, it's all about combining indie and grunge styles with a cool, sexy twist. Think vintage oversized jackets and denim shorts mixed with slinky tops and lingerie-inspired pieces.
What's so great about indie sleaze is that it's super easy to pull off. It's all about mixing and matching pieces you already have in your closet. For example, you can pair a band tee with a slip skirt or rock a denim jacket with a cute lace cami. The key is to play with textures and fabrics to create a look that's both edgy and feminine.
So if you're looking to add some edge to your everyday style, indie sleaze is the way to go. Whether you're feeling grunge-inspired or just want to add a little sexiness to your look, this trend is definitely worth trying out. So why not experiment with your favorite pieces and create a look that's effortlessly cool? Trust us, you won't regret it!
How To Rock Indie Sleaze
The indie sleaze trend is all about breaking fashion rules and creating your own unique look. It's a style that celebrates individuality and encourages you to mix and match different elements to make a statement. The key is to have fun and be confident in your choices.
If you're new to the trend and not sure where to start, don't worry! Here are some tips to help you build a killer outfit:
Start with a vintage band tee or graphic tee as the focal point of your outfit.
Mix and match different textures like ripped denim jeans, velvet skirts, or leather shorts.
Layer an oversized denim or leather jacket to add some edge.
Finish off the look with chunky boots or loafers for a grungy feel.
Accessorize with bold jewelry, sunglasses, or a funky hat to elevate the look.
Remember to wear the outfit with confidence and make it your own!
Ready to take your style to the next level? Check out our most-loved indie sleaze outfits: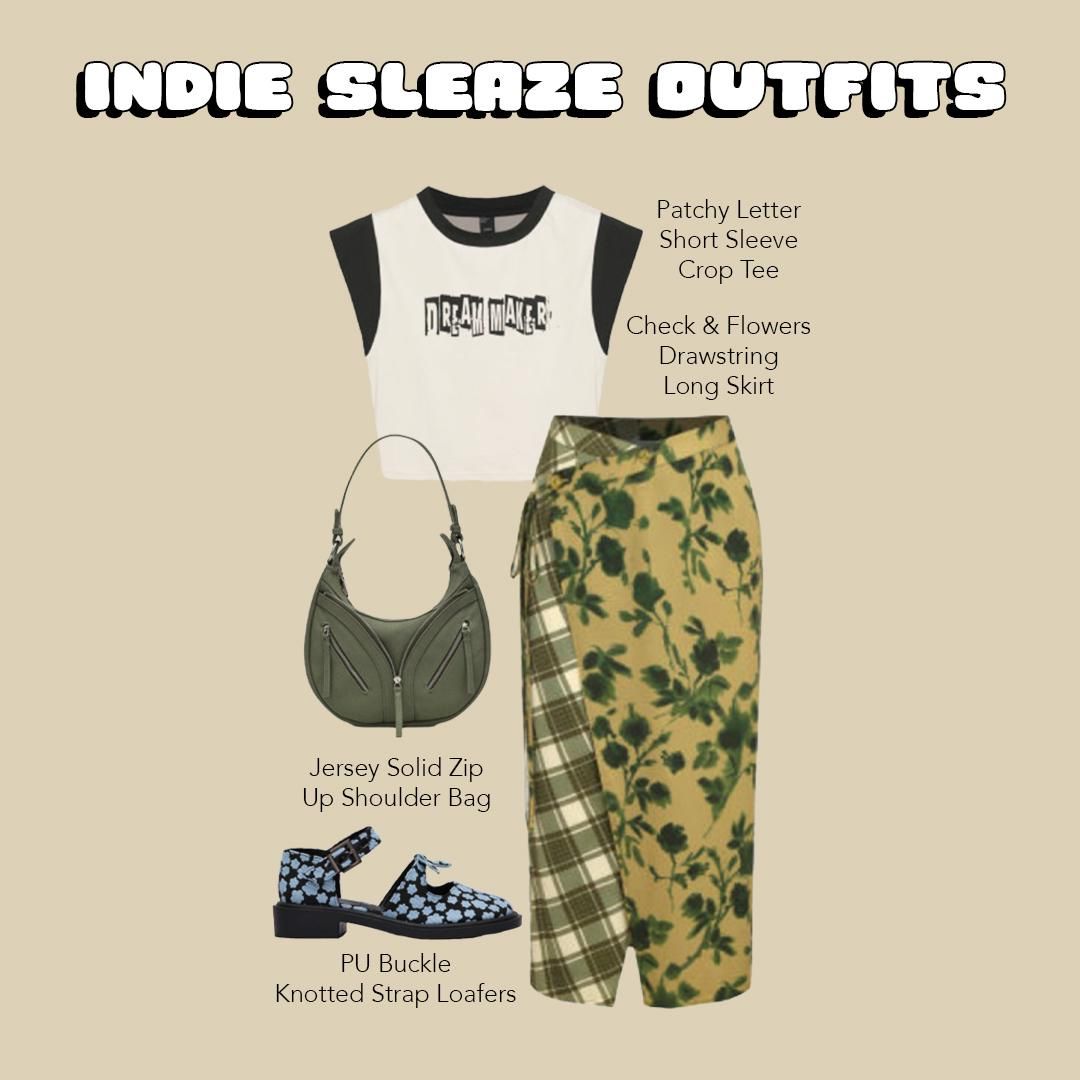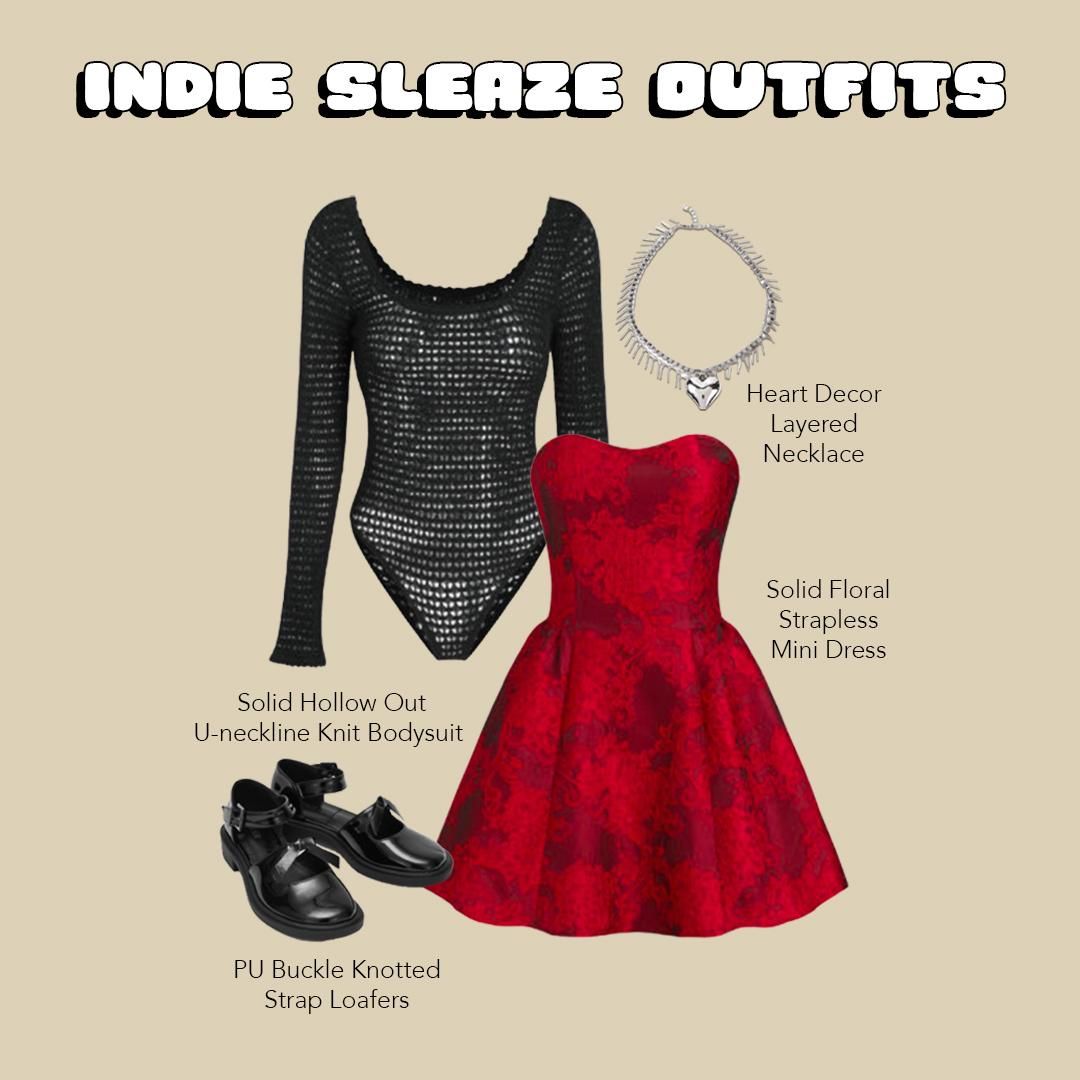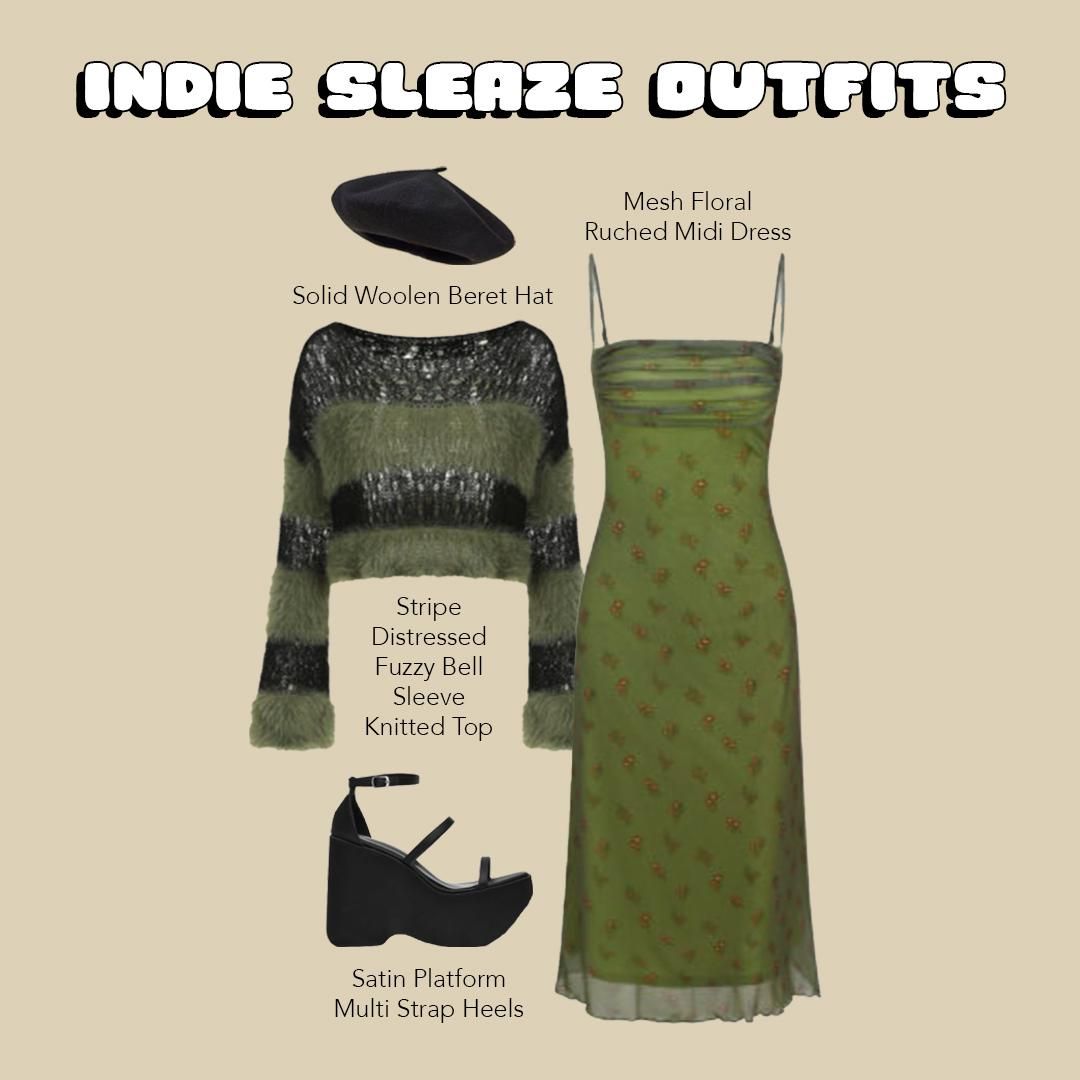 XOXO,
Cider 💋