Get On Pointe: Ballet Flats are Back 🩰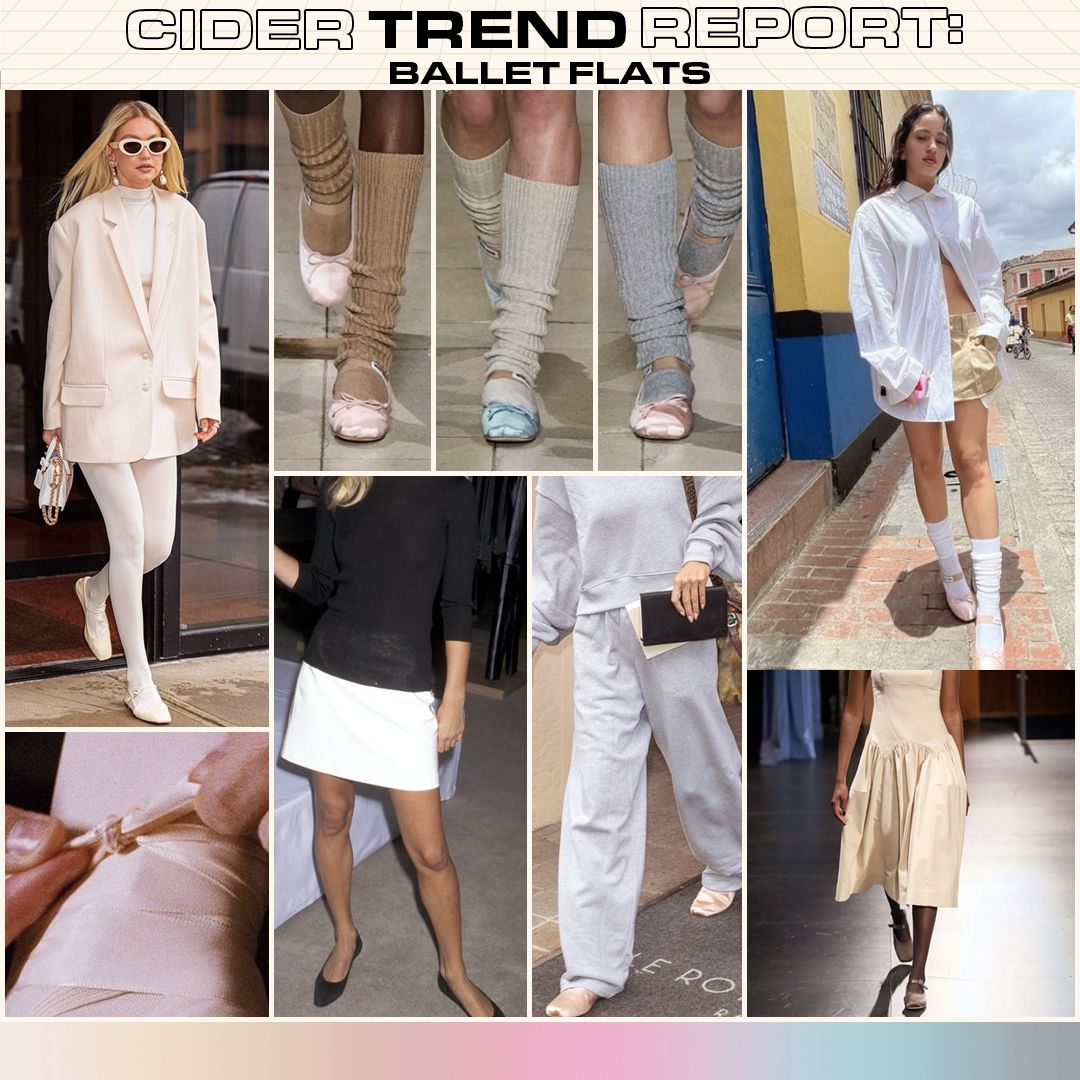 She's here: the ballerina you always wanted to become. The next wave of balletcore and ballet flats has arrived, and with it, your chance to step into a classic-but-modern vibe this summer. A timeless fashion staple for decades, ballet flats are the perfect option if you're looking for a chic, comfy, and versatile shoe that'll take your style game from day to night. Whether you're dressing for a night out or running errands around town, ballet flats are our pick for keeping cute and feeling comfortable. Not sure how to style them? We got you - scroll for our stylist's tips and modern ballerina-inspired looks!

Why We Love Ballet Flats 🥰
Ballet flats have been a fashion favorite for generations, and it's not hard to see why! From casual to classy occasions, ballet flats are the perfect shoe to elevate your look while maintaining a carefree, feminine vibe. With endless color, pattern, and design possibilities, you'll never run out of ways to mix and match them with your wardrobe. Plus, say goodbye to sore feet from those sky-high heels!

Fun Facts About Ballet Flats 🌟
The first known ballet flats were designed by French fashion designer Claire McCardell in the 1940s.
Ballet flats are known by different names in different countries, such as "ballerines" in French and "dolly shoes" in the UK.
Audrey Hepburn famously wore ballet flats in the film "Funny Face" and helped make them a fashion trend in the 1950s.
The iconic French fashion designer, Coco Chanel, was also known for wearing ballet flats.
Ballet flats were part of the exhibit at the New York Museum of Modern Art in 1941, as they were considered important design in the fashion world.

Ballet Flat Styling Tips 💞
The best part about ballet flats is that they can be dressed up for any occasion! Here are some styling tips to get you started:
Romantic: Ballet flats are sweet and dainty, making them perfect for a romantic outfit. Pair them with a flowy dress, lacy top or a skirt with a floral print for a delicate, sophisticated look!
Minimalist: For a minimalist look, pair your ballet flats with simplistic, tailored clothing such as slim trousers, a white shirt, or a black dress. This combo is everything: clean, sharp, and modern-femme.
Preppy: The preppy look has long been a friend of the ballet flat. Pair them with a collared shirt, khakis, or a pleated skirt for a timeless look.
Casual street: With the right styling, ballet flats can look just as great with streetwear as they do with a formal outfit! Pair them with joggers, a crop sweatshirt, and a denim or leather jacket for a casually chic look.
Don't forget to accessorize with jewelry and play with color! Sun glasses, a cute tote bag, or a pearl necklace are great additions to a ballet flat moment.

Without further ado, our ballet flat style guides: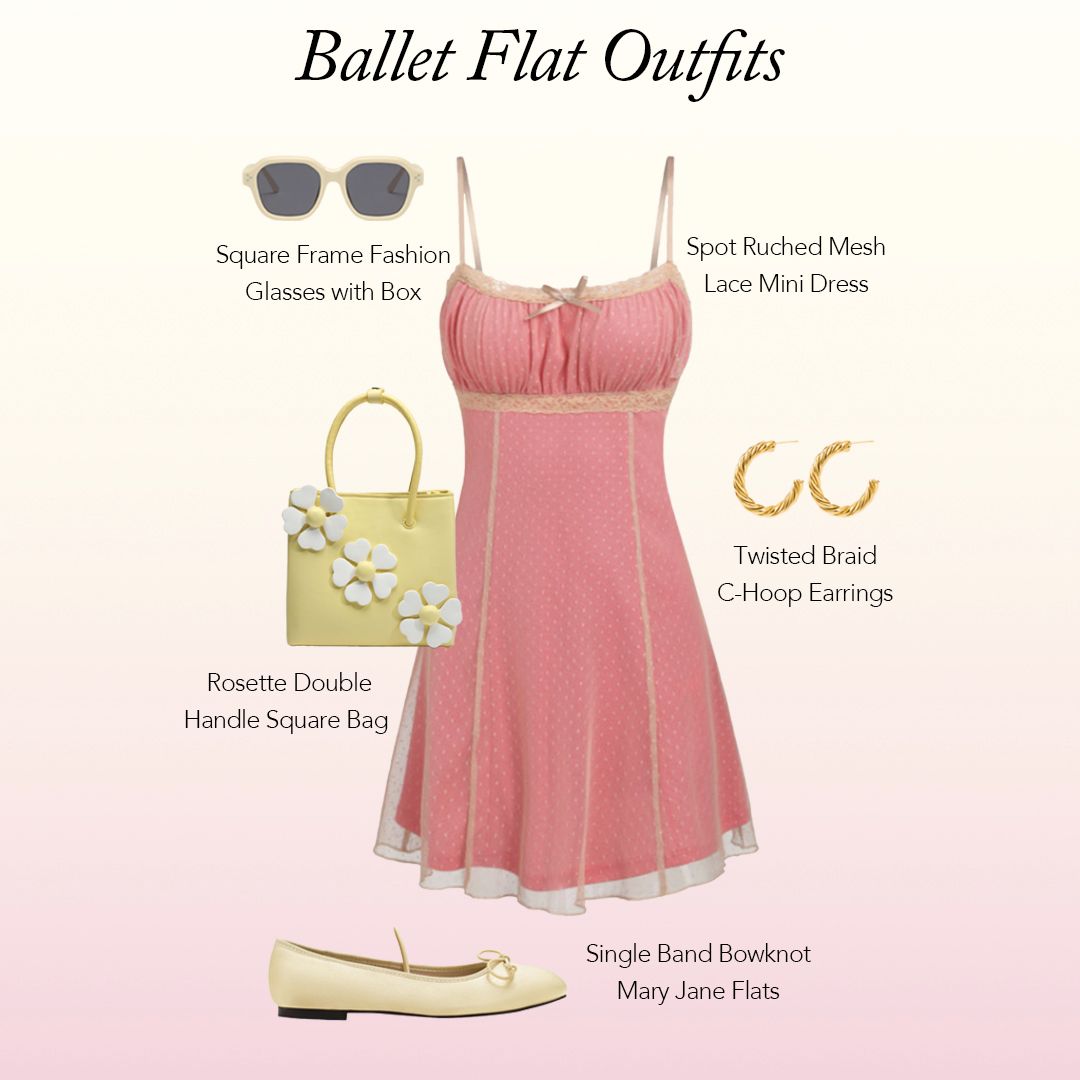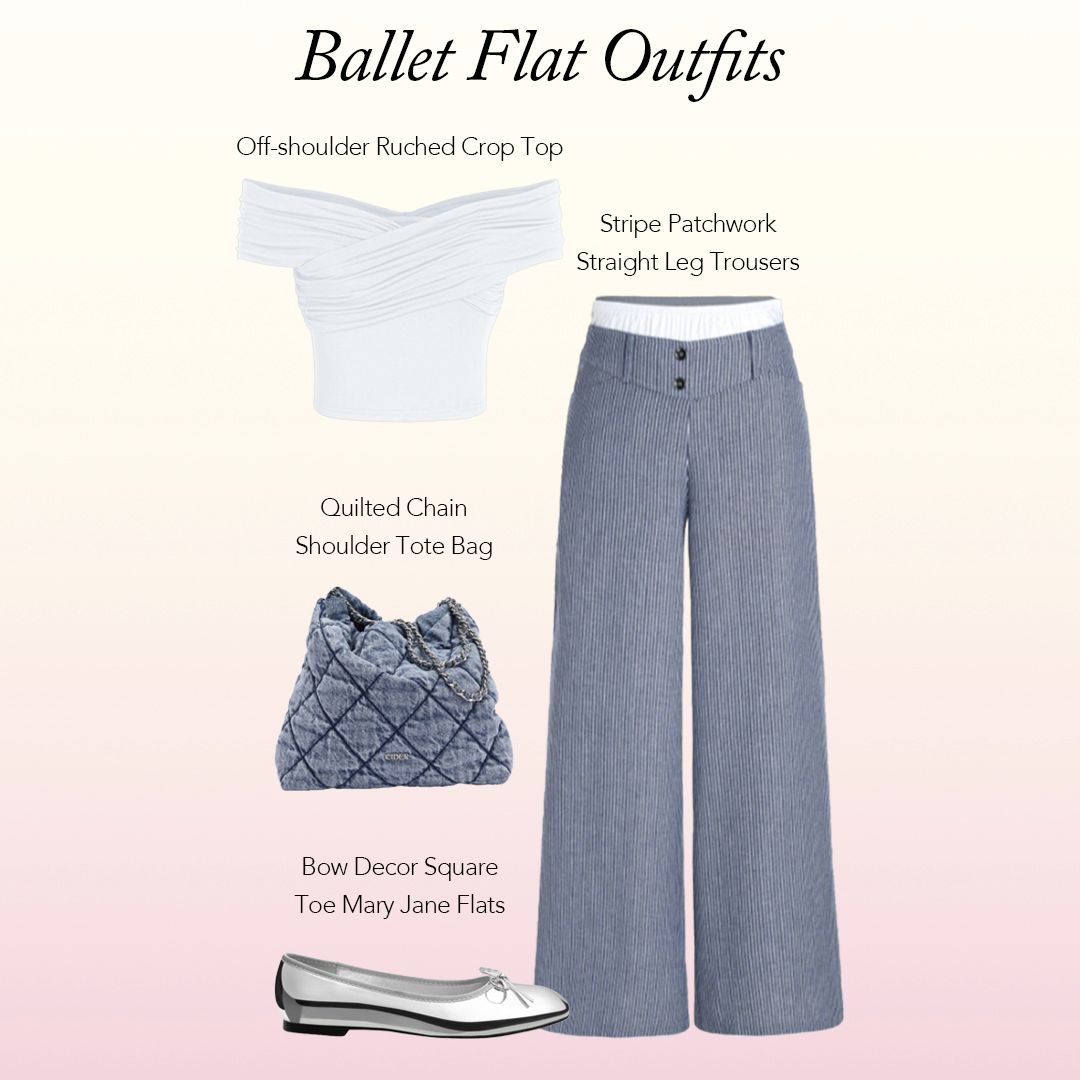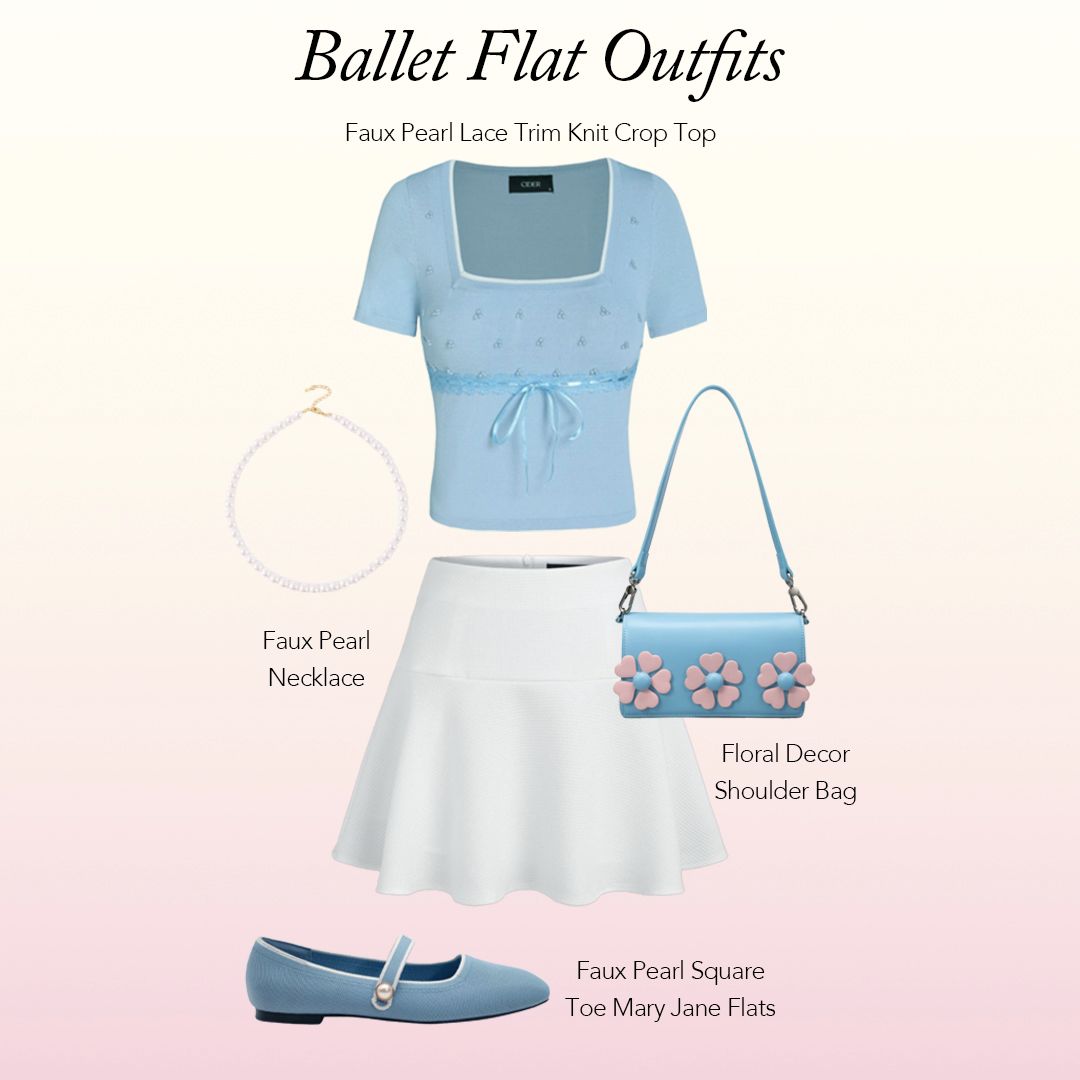 Tag us in your ballet best!
XOXO,
Cider 💋