Bore-Core: The Latest Smart, Chic Trend We're Obsessing Over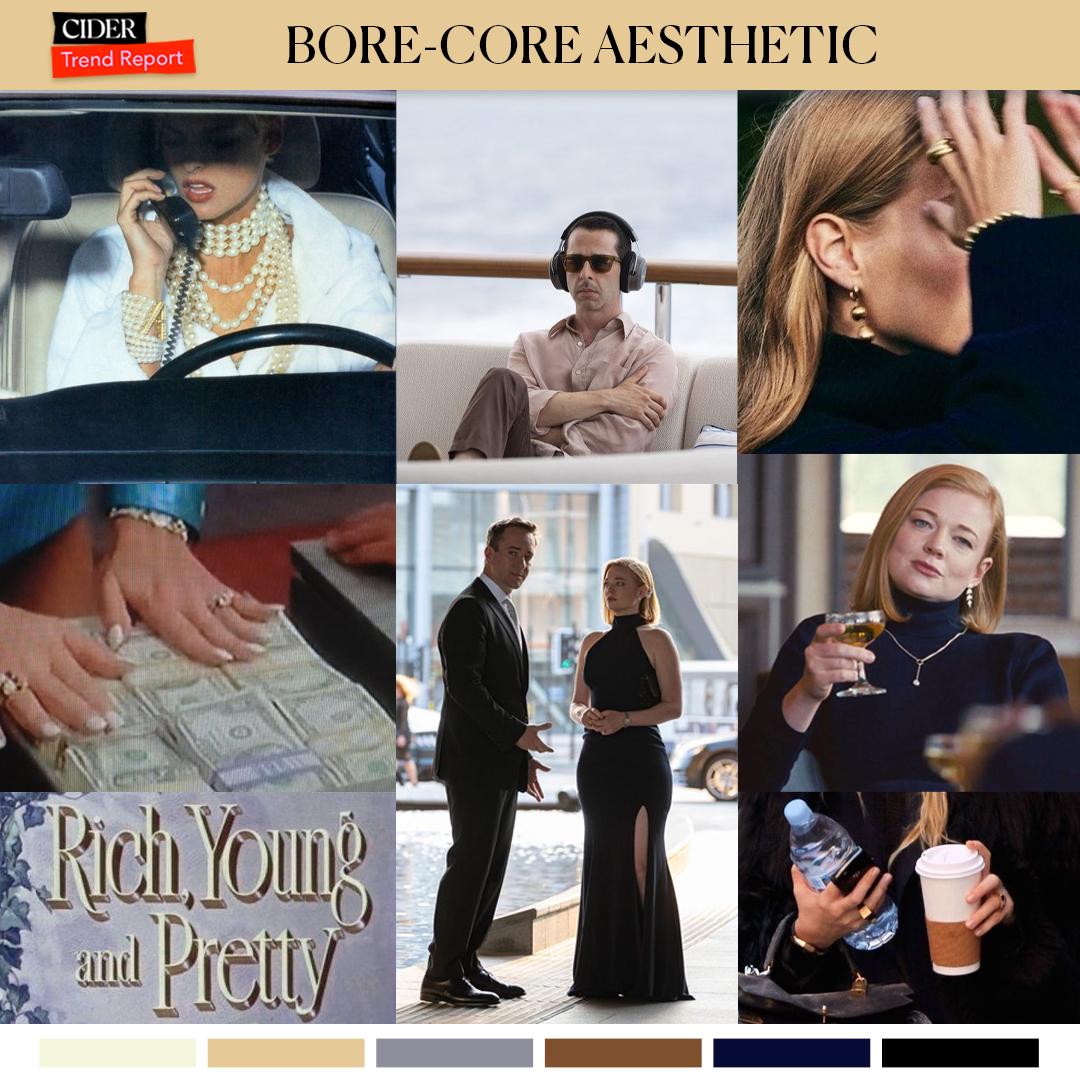 Attention, all Succession fans! If you're not already on board with bore-core fashion, it's time to get caught up! From the HBO show Succession, the Roy family is slaying the fashion game with their smart, sleek, and sophisticated style. From Shiv's minimalist turtlenecks to Kendall's oversized blazers, these business moguls know how to look good while also keeping it professional. The best part? You can easily recreate their looks without breaking the bank. So, put on your game face and get ready to dress like the super savvy Roy family!
Fun Facts About the Bore Core Trend🌟
The trend is also known as "quiet luxury" because of its emphasis on understated elegance and minimalism.
TV shows that incorporate the bore core trend: Succession, The Crown, Emily in Paris, Big Little Lies, just to name a few!
Bore-core fashion draws inspiration from Scandinavian design, which is known for its clean lines and natural materials.
Accessories in the bore core trend tend to be classic and timeless, like leather belts, simple gold jewelry, and vintage-style bags.
Why We Love Bore Core 🥰
There's no denying it, the bore-core fashion trend has stolen our hearts, and we can't get enough of it! The trend is all about looking smart, sleek, and minimalistic, while still having fun. Think clasping a coffee mug with both hands while discussing your latest theories about redesigning the company website. With a focus on comfort and affordability, bore-core fashion lets you show off your intelligence and practicality, while still looking totally dapper. After all, who says you can't rock a pair of sneakers with a perfectly tailored blazer?
Styling Tips 💞
The bore-core trend is all about moving away from over-the-top, flashy outfits and embracing a more minimalist, comfortable and functional look. Here are some tips to get you started:
Stick to a neutral palette. Black, white, and brown are always the safe options.
You can add subtle patterns and textures to your outfit to create interest while still maintaining the simplicity of the bore-core fashion trend.
Layering is also a key element of bore-core fashion, with chunky knits, vests and jackets being layered over basic tees and jeans.
Accessorize with minimalistic pieces such as a cross-body bag, hoop earrings or simple pendant necklaces can add subtle elements of personality to the outfit.
Have fun with your outfit! The goal with bore-core is to create a simple, effortless and understated look that is still fashionable and put together.
Tired of trying to keep up with high-maintenance fashion trends? It's time to hop on the bore-core trend! Here are our top picks to get you started: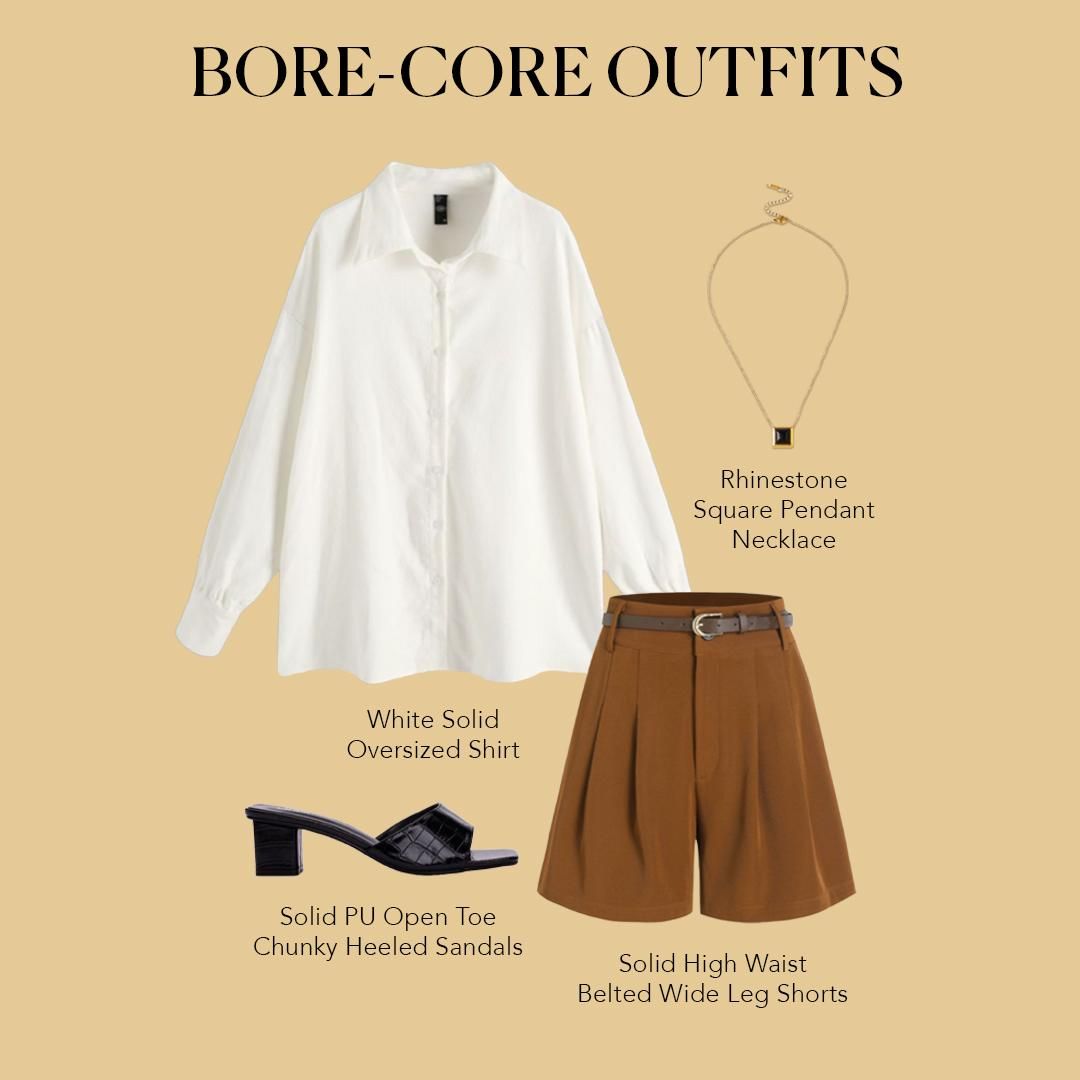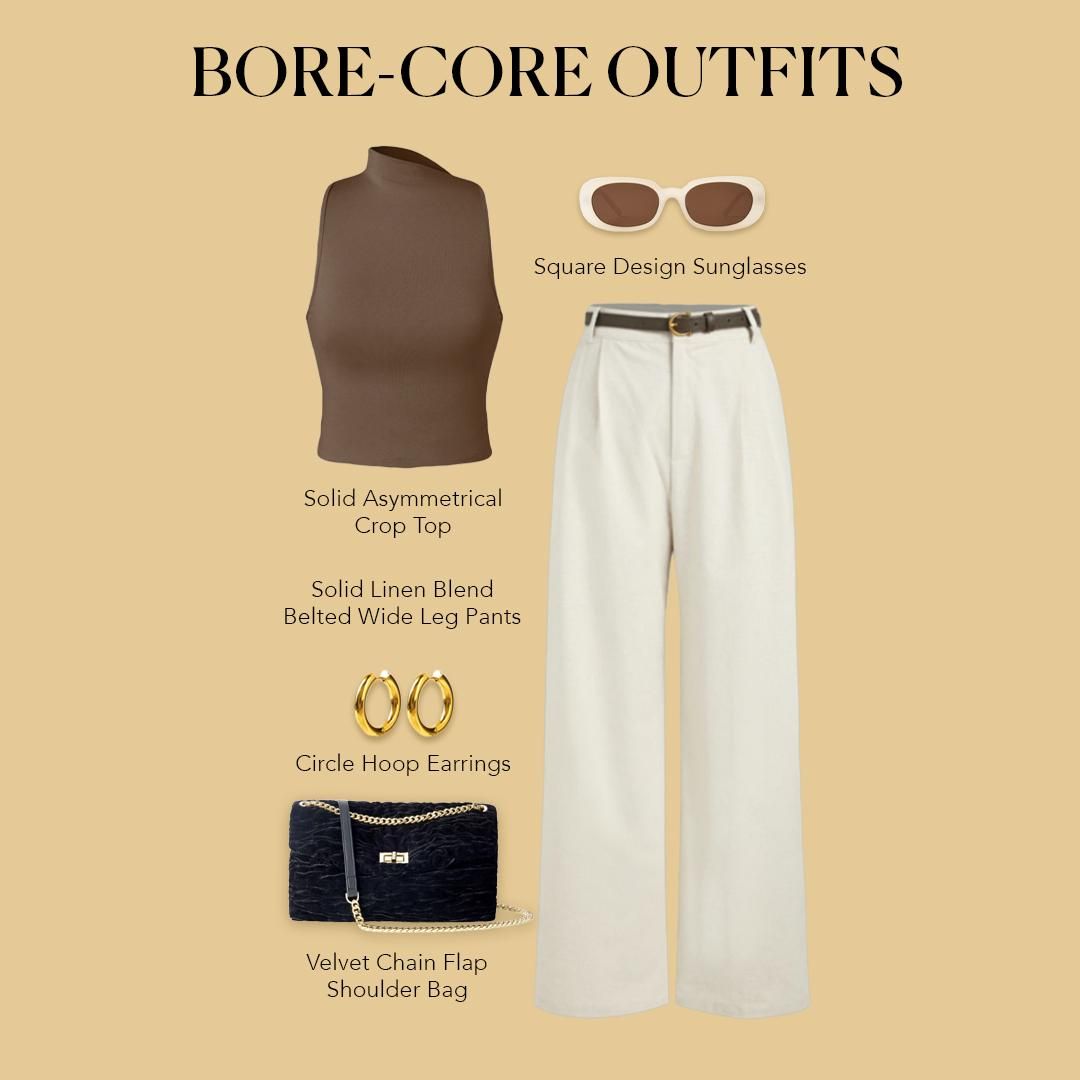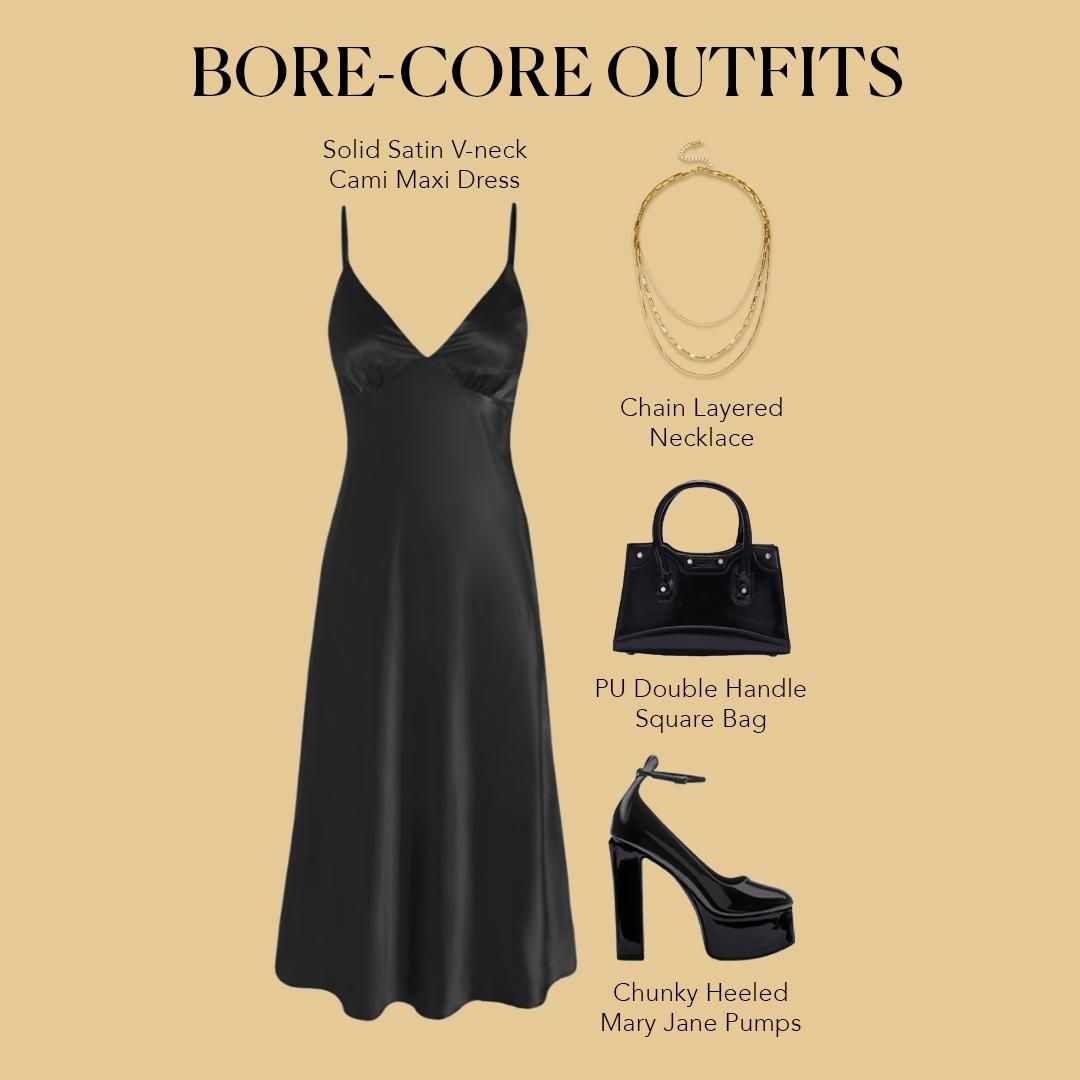 Check out more of our bore-core-inspired faves here!
XOXO,
Cider 💋