Saddle Up in Style: Coastal Cowgirl 🌊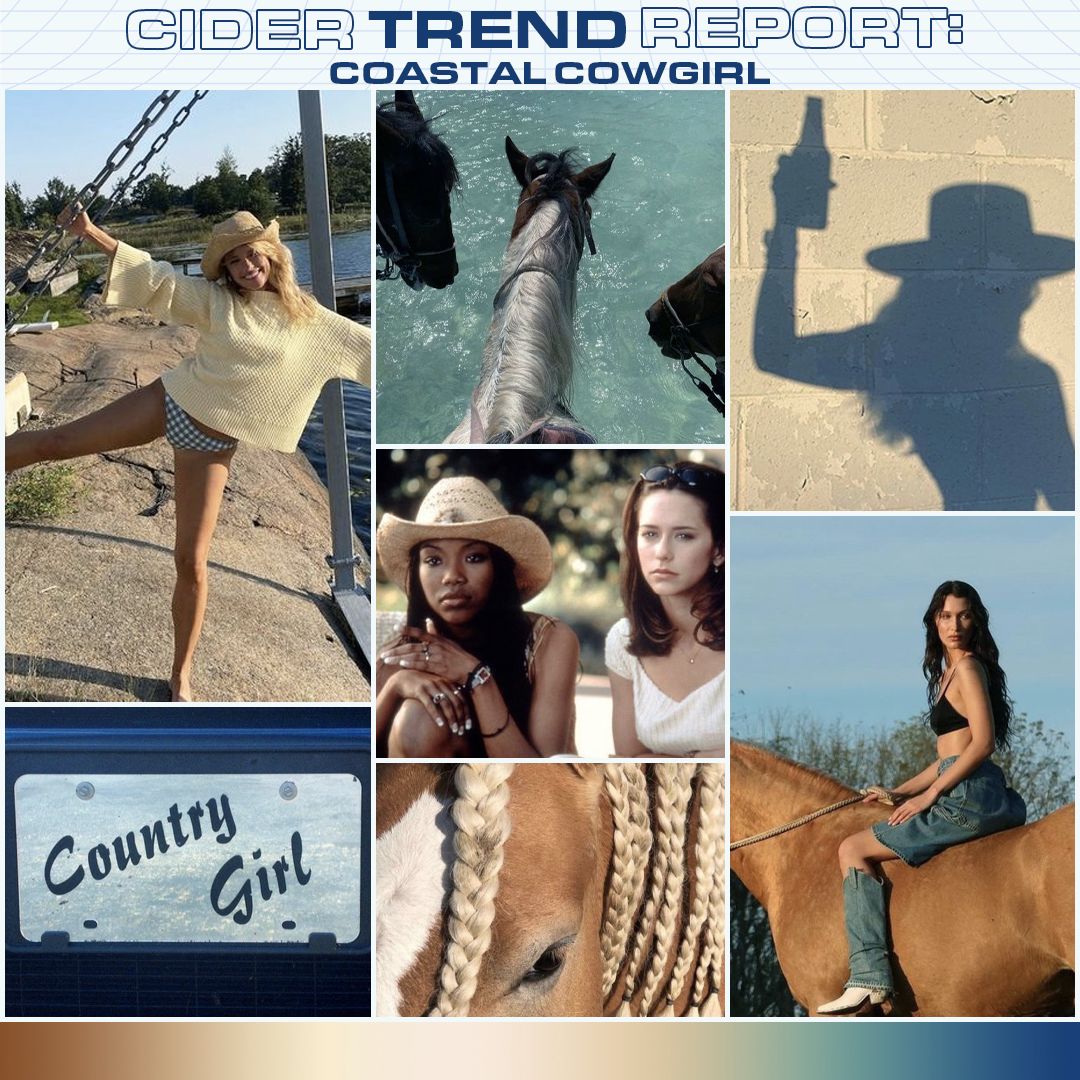 Yeehaw, coastal cowgirls! If you're looking to add some Western flair to your beachy wardrobe, look no further! The coastal cowgirl trend takes the classic cowgirl aesthetic and adds a beachy, nautical twist for a fun, fresh take on the Western-inspired style. From funky cowgirl boots to breezy sundresses, the aesthetic is all about mixing and matching to create your own signature look that works both on and off the saddle. So slip on some boots, grab a hat and let's hit the beach — cowgirl style!

Why We Love Coastal Cowgirl 🥰
The Coastal Cowgirl aesthetic was first inspired by the Western fashion and cowboy style. As the fashion evolved, it began to incorporate more beachy, coastal elements, such as sea-inspired prints and beachy accessories. The trend brings the best of both worlds together — cowgirl fashion and coastal style. The result? A refreshing and unique look that screams summer! Plus, it's perfect for anyone who wants to add a touch of Southern charm to their laid-back aesthetic. With the Coastal Cowgirl trend, you have the freedom to mix and match various pieces to create a personalized look that suits any occasion. From running errands on a lazy Sunday to taking a dip in the ocean, you'll feel like a stylish rodeo queen in no time!
Fun Facts About Coastal Cowgirl 🌟
Coastal Cowgirl is a fashion trend that originated in the southern coastal regions of the United States, particularly in Texas and Florida.
The Coastal Cowgirl trend gained popularity in the early 2000s, as more women began to embrace the idea of combining rugged cowgirl fashion with fresh, breezy coastal style.
The trend has also inspired many fashion designers to create their own interpretations, including high-end designers like Ralph Lauren and Michael Kors.
Many popular country music stars, such as Miranda Lambert and Carrie Underwood, often incorporate coastal cowgirl fashion elements into their stage outfits.
Celebrities like Miley Cyrus and Blake Lively are often spotted wearing Coastal Cowgirl-style outfits while out and about.

Coastal Cowgirl Styling Tips 💞
Coastal Cowgirl styling is a great way to incorporate Western style into a beachy or coastal setting. Not sure where to start? Here are some tips and tricks:
Start with the basics. Pair a flowy sundress with a pair of sandals or classic cowboy boots for an effortless, cowgirl-inspired look!
Experiment with textures. Denim, lace, and leather are classic Cowgirl fabrics, but you can update this style by mixing things up. Try pairing a crochet top with distressed shorts or a leather skirt with a flowy blouse.
Add some sparkle. While Coastal Cowgirl style is often rustic and natural, that doesn't mean you can't add a little bit of sparkle. Consider incorporating metallic accents into your look with jewelry, belts, or even shoes!
Mix and match. You don't have to stick to traditional Western wear – mix it up with some beachy pieces! For example, try pairing a denim shirt with anchor buttons with a fringy swimsuit cover-up.
Don't forget the details. From belts with intricate buckle designs to fringe detailing on clothing, it's the little things that really bring the Coastal Cowgirl look to life.

Check out some of our favorite Coastal Cowgirl pieces you can incorporate into your summer wardrobe: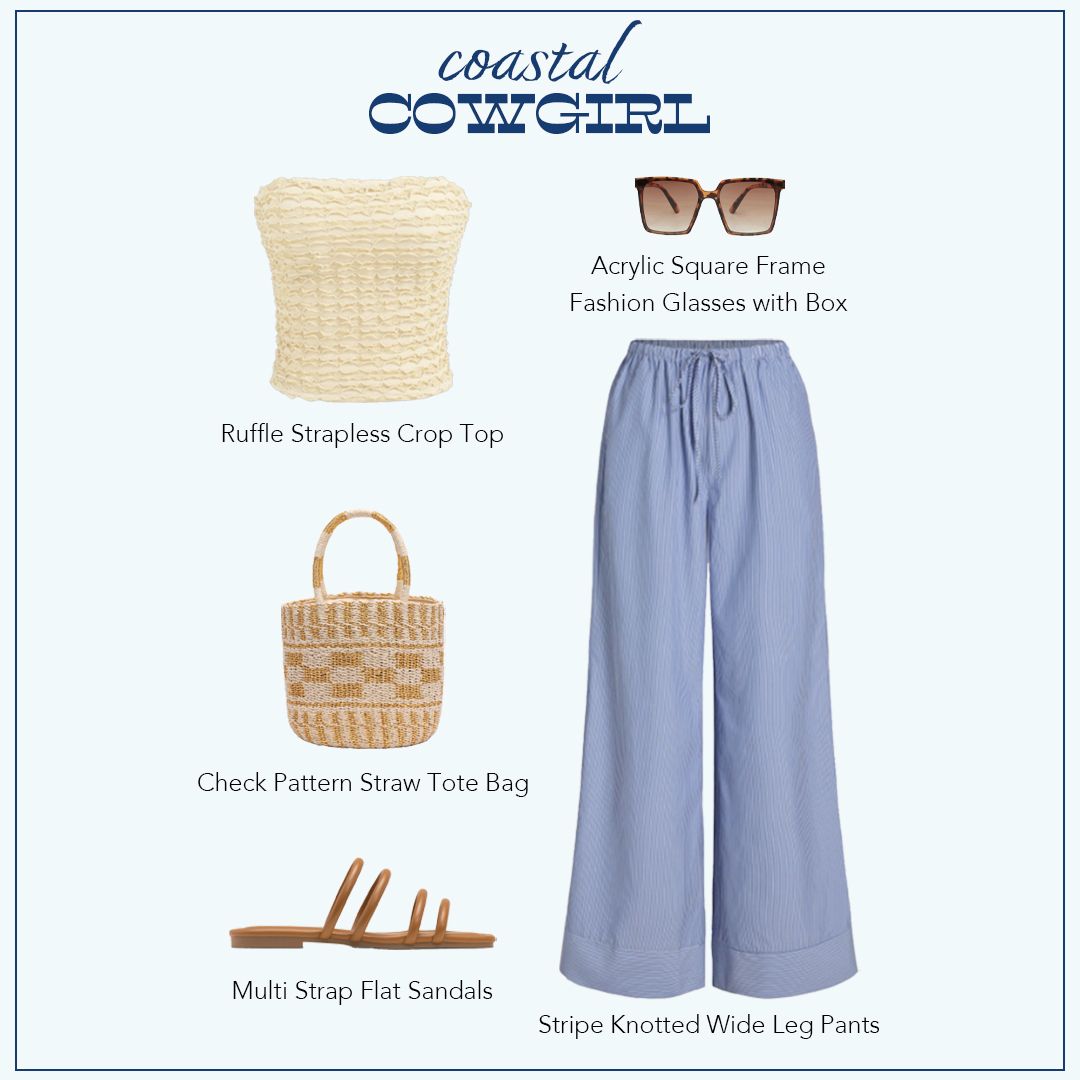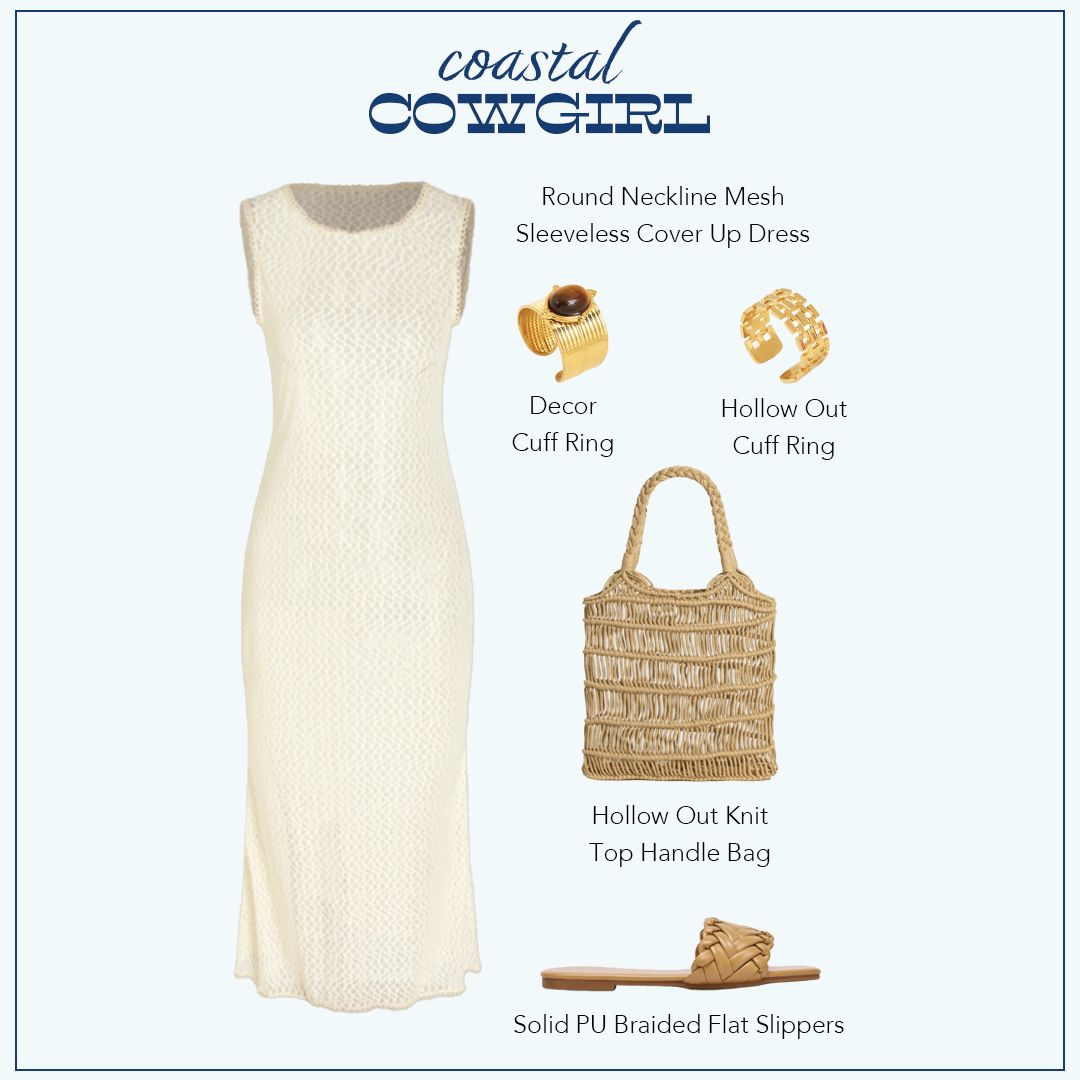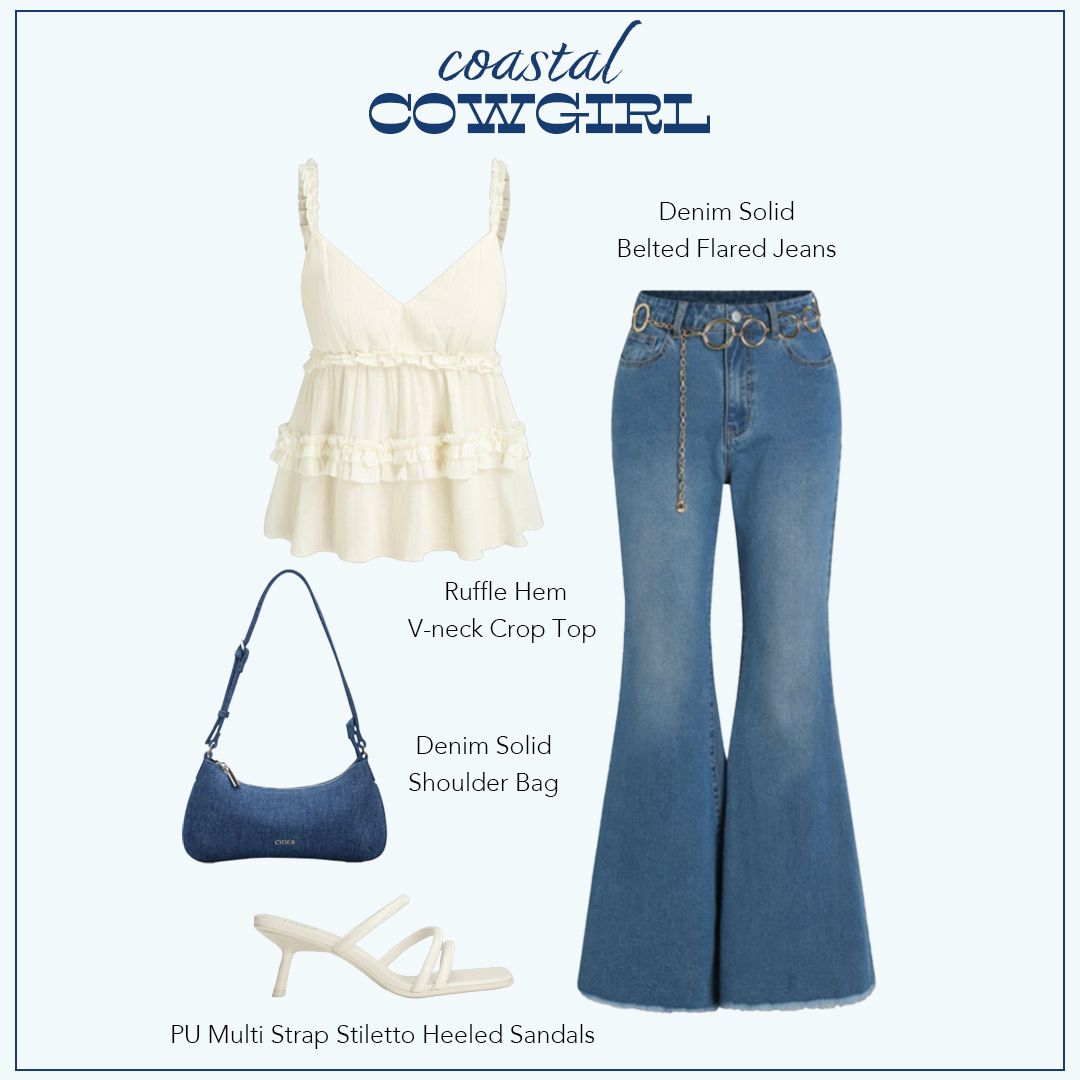 XOXO,
Cider 💋