When Geek Meets Chic: How to Rock the Trend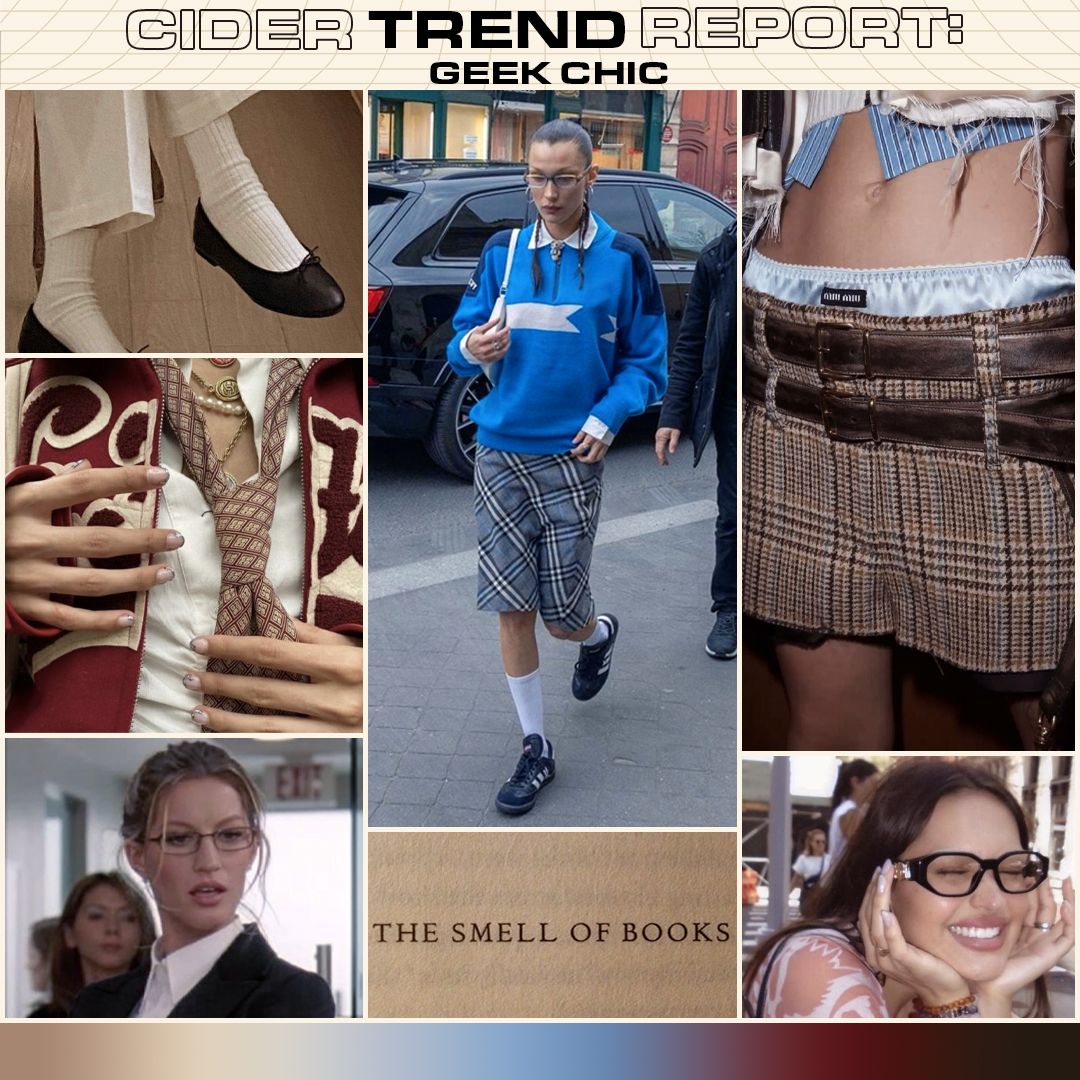 Being a nerd has never been cooler — it's time to unleash your inner geek and embrace the hottest trend that's taking the fashion world by storm: Geek Chic. Gone are the days when being a nerd meant hiding behind thick glasses and pocket protectors. Now, it's all about celebrating your brainy side while looking effortlessly cool and stylish. Get ready to geek out in style and discover how to rock this trend with confidence and flair!

What's to love? 🥰
Geek Chic has captured our hearts and become the ultimate fashion obsession, and it's not hard to see why we're head over heels for it! It's like a magical potion that combines the best of both worlds - brains and style. Embracing Geek Chic means proudly showcasing our passions and interests, transforming them into fashion statements that turn heads wherever we go. So, whether you're a tech whiz, a comic book aficionado, or a science enthusiast, Geek Chic is here to remind us that being cool is all about being true to ourselves and letting our geek flags fly high!

Fun Facts About Geek Chic 🌟
The term "Geek Chic" was coined in the early 2000s to describe the trend of embracing geek culture and incorporating it into fashion.
The popularity of Geek Chic skyrocketed with the rise of shows like "The Big Bang Theory" and movies like "The Avengers," which showcased intelligent and quirky characters.
Many high-end fashion designers have embraced Geek Chic, incorporating geeky elements into their collections. For example, designer Marc Jacobs has featured superhero-inspired prints in his runway shows.
Geek Chic has gained popularity among both men and women, with celebrities like Zooey Deschanel and Joseph Gordon-Levitt known for their geeky fashion choices.
The popularity of Geek Chic has led to the creation of specialized stores and online retailers that cater specifically to geeky fashion enthusiasts.

Geek Chic Styling Tips 💞
Play with proportions: Experiment with different proportions to create a unique silhouette. Pair a fitted top with wide-leg pants or a loose blouse with a fitted skirt. Mixing different proportions adds visual interest and can make your outfit stand out.
Opt for unconventional color combinations: Geek chic style is all about embracing your individuality, so don't be afraid to experiment with unconventional color combinations. Pair unexpected colors together, such as mustard yellow with lavender or teal with burgundy, to create a bold and eye-catching look.
Experiment with textures: Incorporate different textures into your outfit to add depth and visual interest. Mix leather with lace, velvet with denim, or tweed with silk. The contrast of textures can elevate your look and make it more visually appealing.
Accessorize with geeky elements: Add geeky accessories to your outfit to showcase your interests and personality. This could include statement glasses, quirky pins or brooches, pocket protectors, or even a fun graphic-printed tie.
Embrace retro vibes: Incorporate vintage or retro-inspired pieces into your wardrobe to add a geek chic twist. Look for high-waisted pants, A-line skirts, cat-eye glasses, or retro sneakers to channel a nostalgic vibe.
Not sure where to start? Check out the Geek Chic outfits we've picked out for you: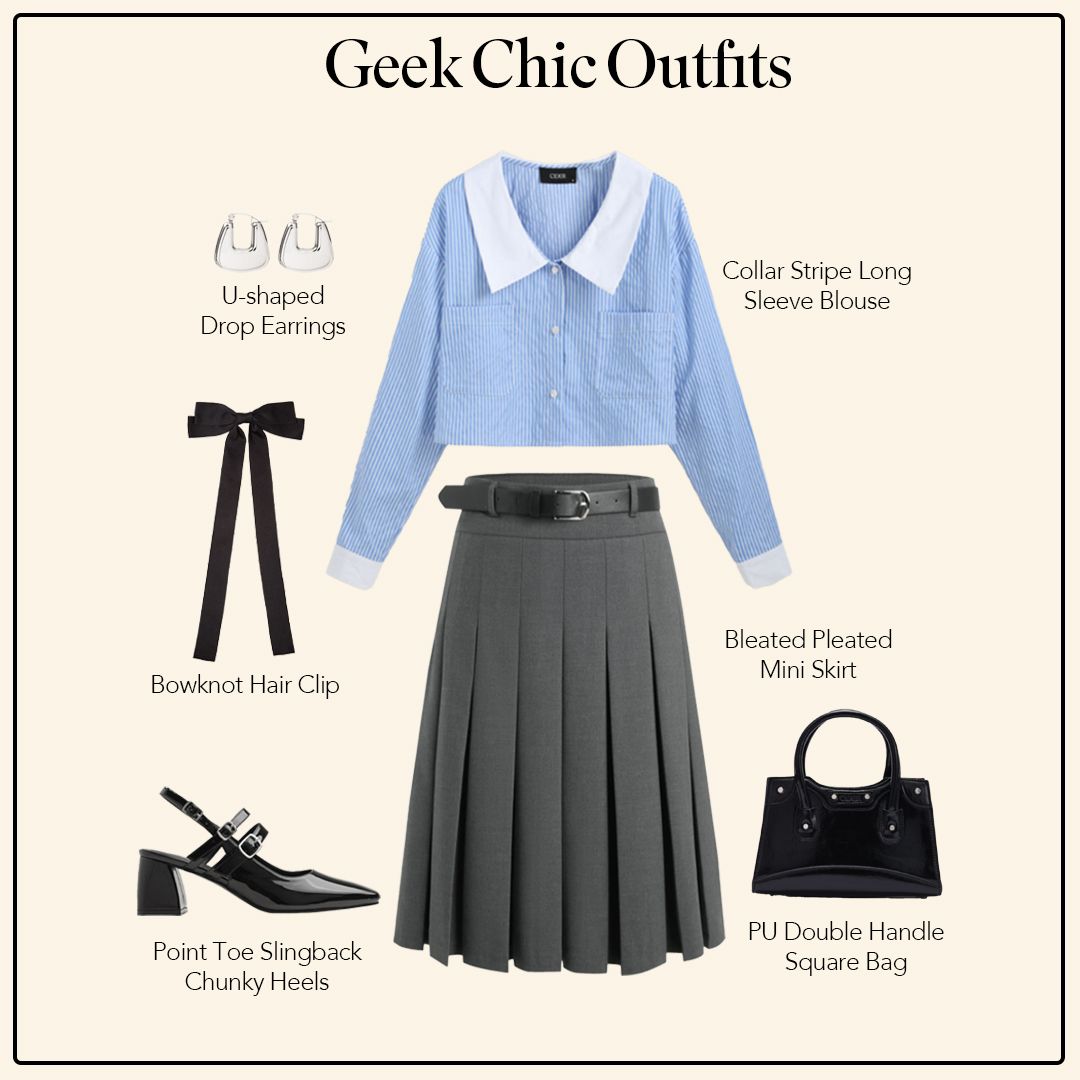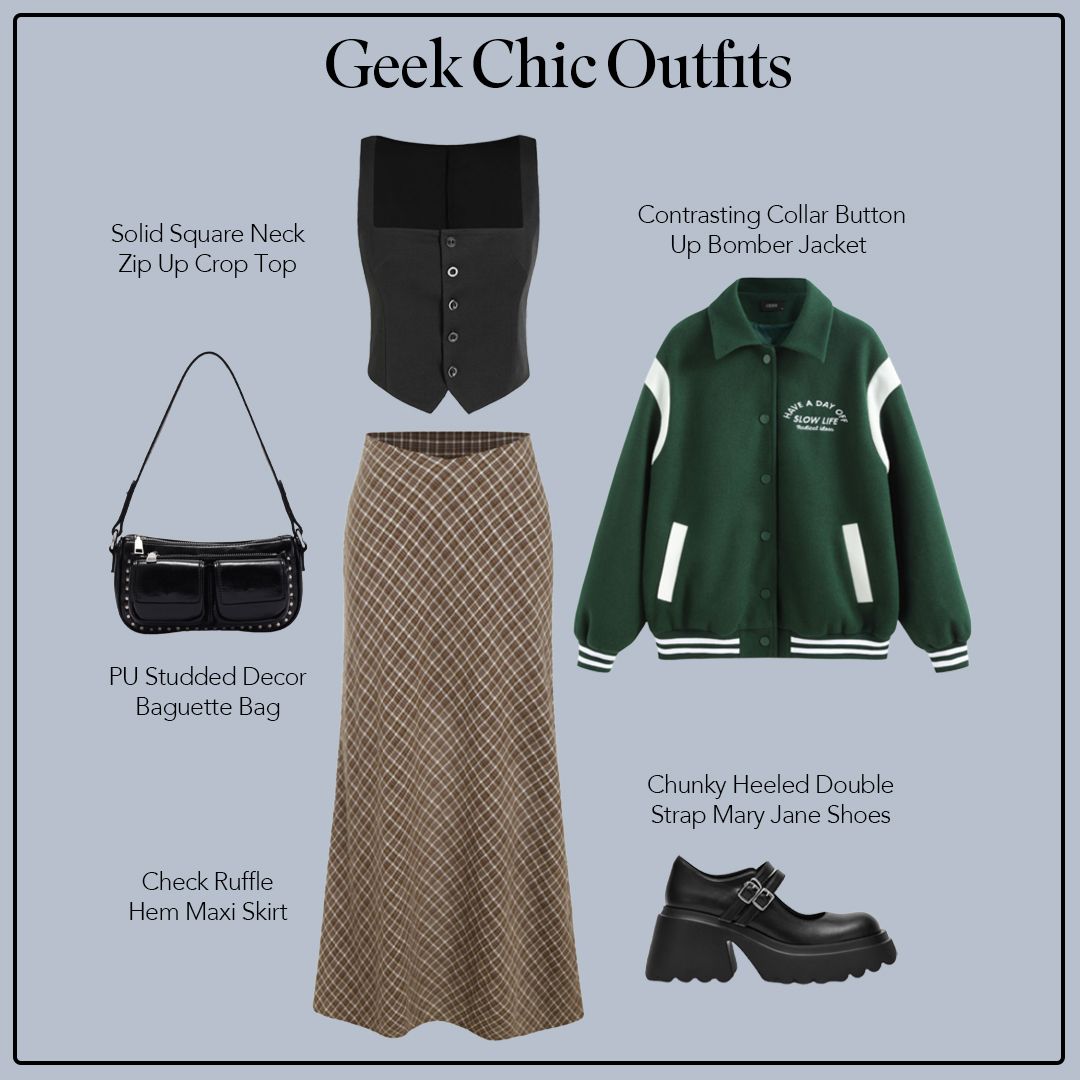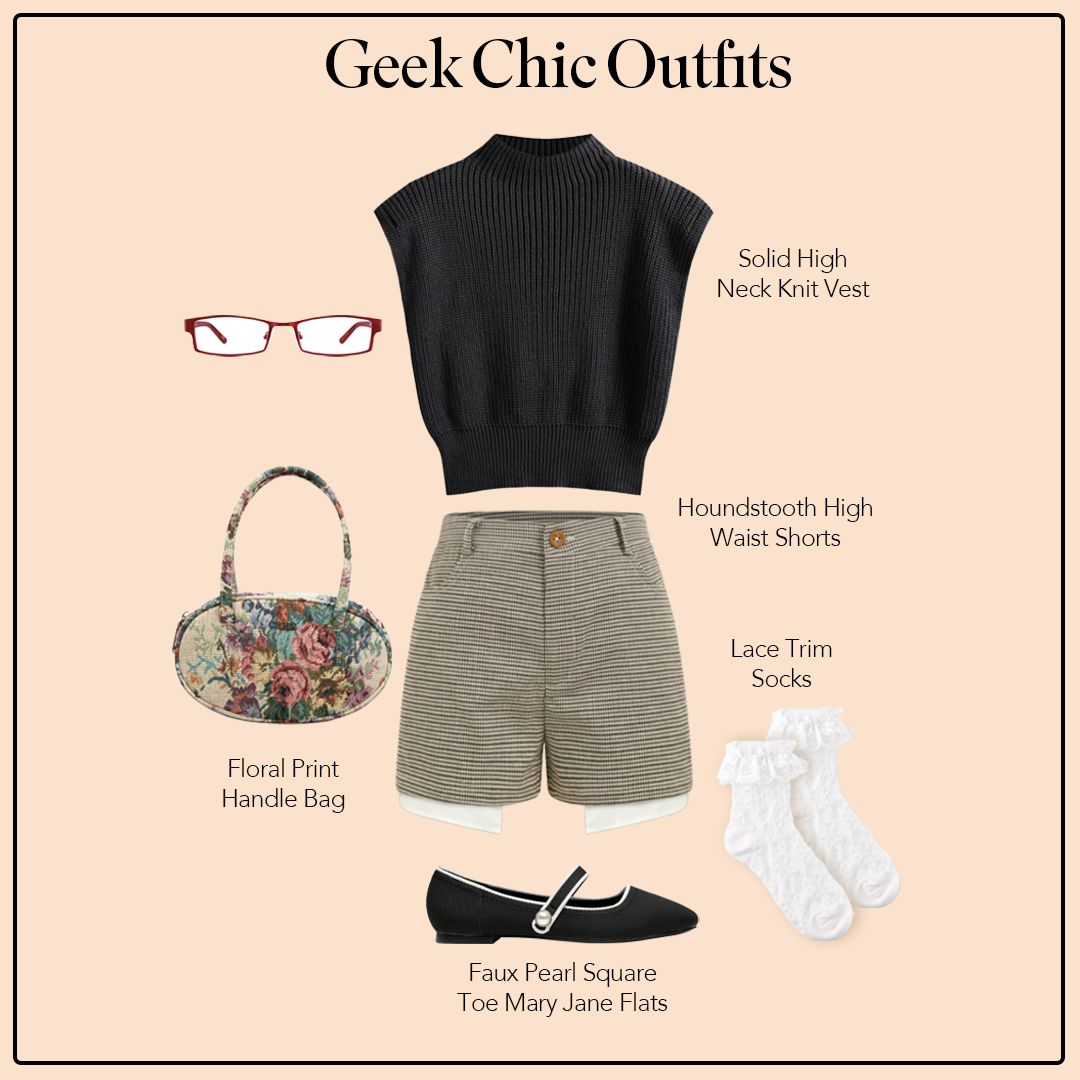 XOXO,
Cider💋