Flared Leggings: The Comfortable and Chic Must-Have Trend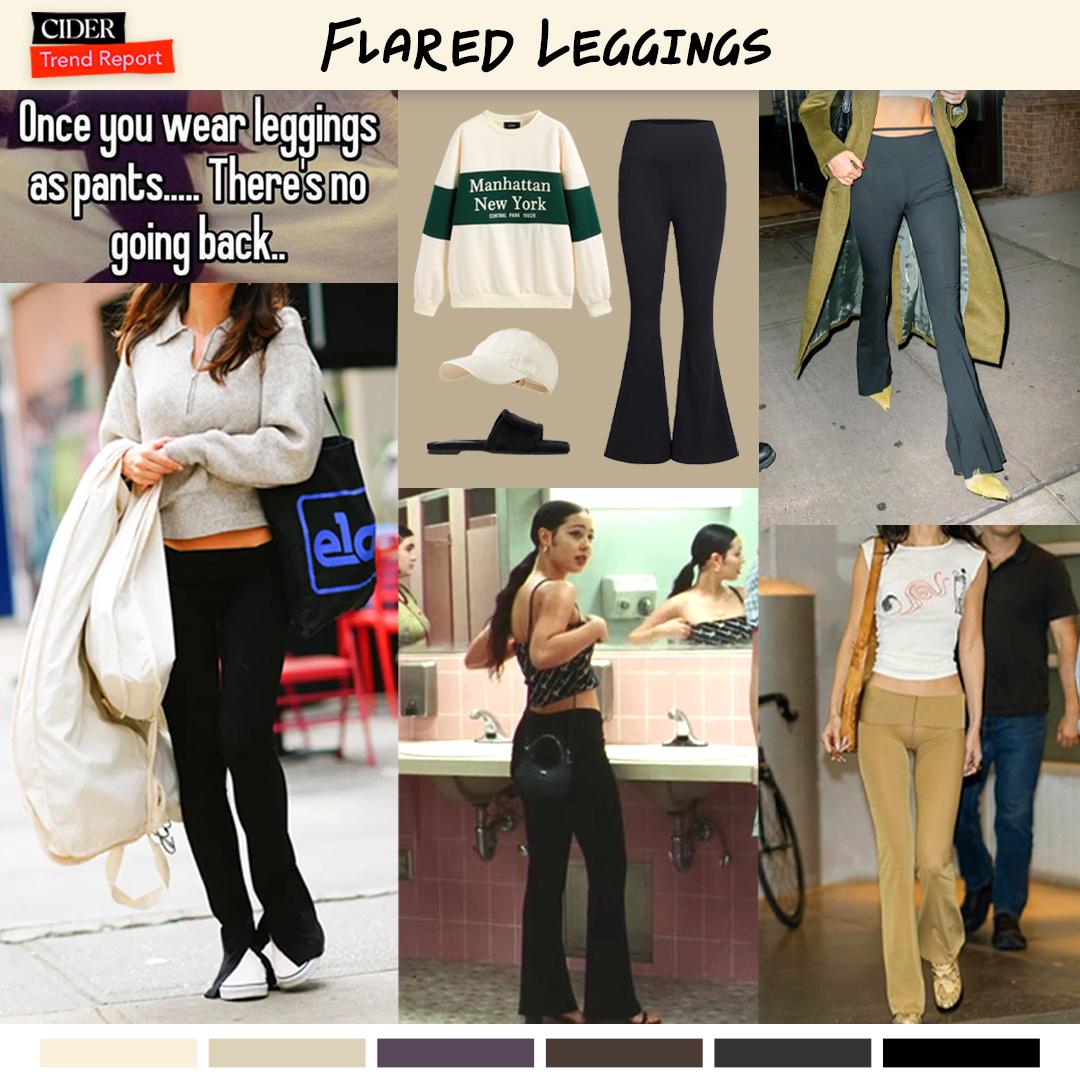 Move over, skinny jeans - there's a new legging trend in town! From casual outings to formal events, these comfy and stylish bottoms are the perfect versatile piece for any occasion. If you're looking to refresh your wardrobe, these leggings are the perfect way to add some drama and flair to any outfit. Say goodbye to your average leggings and hello to the ultimate chic look - flared leggings!
A Brief History of The Trend 🌟
It all started back in the 60s and 70s when the disco era was in full swing. People were grooving to the beat in their funky flared pants, and the trend just kept on flaring up. Fast forward to the 21st century, and the flared legging has made a comeback! This time around, they're not just for the dance floor - you can rock them at the office, out on the town, or even while binge-watching your favorite show. Ready to dive into the trend?
Why We Love Flared Leggings 🥰
We can't help but fall head over heels for the flared legging trend! Not only do they provide the perfect amount of comfort and stretch, but they also give a stylish nod to the iconic fashion of the 70s. Plus, with so many colors, patterns, and fabrics to choose from, there's a pair of flared leggings for every occasion. They're versatile enough to dress up or down, and they effortlessly elongate the legs for a flattering and confident look. Trust us, once you slip into a pair of flared leggings, you'll never want to take them off!
Fun Facts About Flares 👀
Flared leggings were first popularized in the 1960s and 1970s as part of the hippie and bohemian fashion movements.
Flared leggings are often referred to as "bell-bottom leggings" or "bootcut leggings" because of their flared shape.
Many celebrities have been spotted wearing flared leggings, including Jennifer Lopez, Rihanna, and Gigi Hadid.
Other famous flare wearers of the 60s include Jimi Hendrix, Mick Jagger, and Twiggy.
Flares were first worn by American sailors for practical reasons.
Styling Tips 💞
Remember, the key to the flared legging outfit trend is to have fun and be creative. Here are some tips to help you get started:
Pair your flared leggings with a fitted top to balance out the flared bottom. A tank top or a long-sleeve piece generally works well!
Dress them up with heels or keep them casual with flats. The beauty of flared leggings is that they can be dressed up or down depending on how you style them.
Accessorize with statement jewelry to add some flair to your outfit. Flared leggings are the perfect backdrop for a bold statement accessory. Try a chunky necklace, statement earrings, or a colorful scarf to elevate your look. Don't forget to pair them with a cute handbag too!
Don't be afraid to mix and match different elements to create a look that is uniquely you!
Ready to give flared leggings a try? Here are some outfits we've picked out to help you stay comfy and chic for every occasion: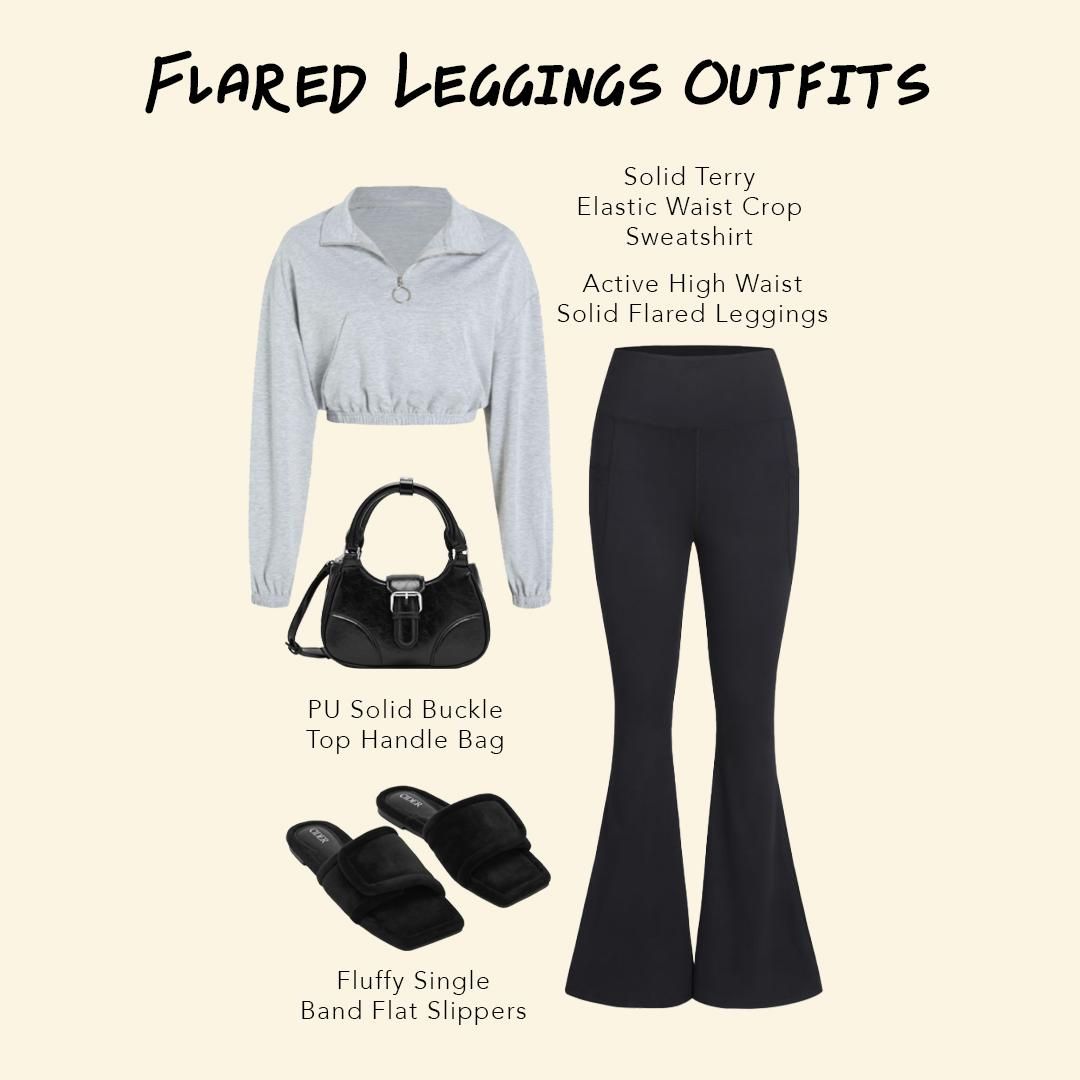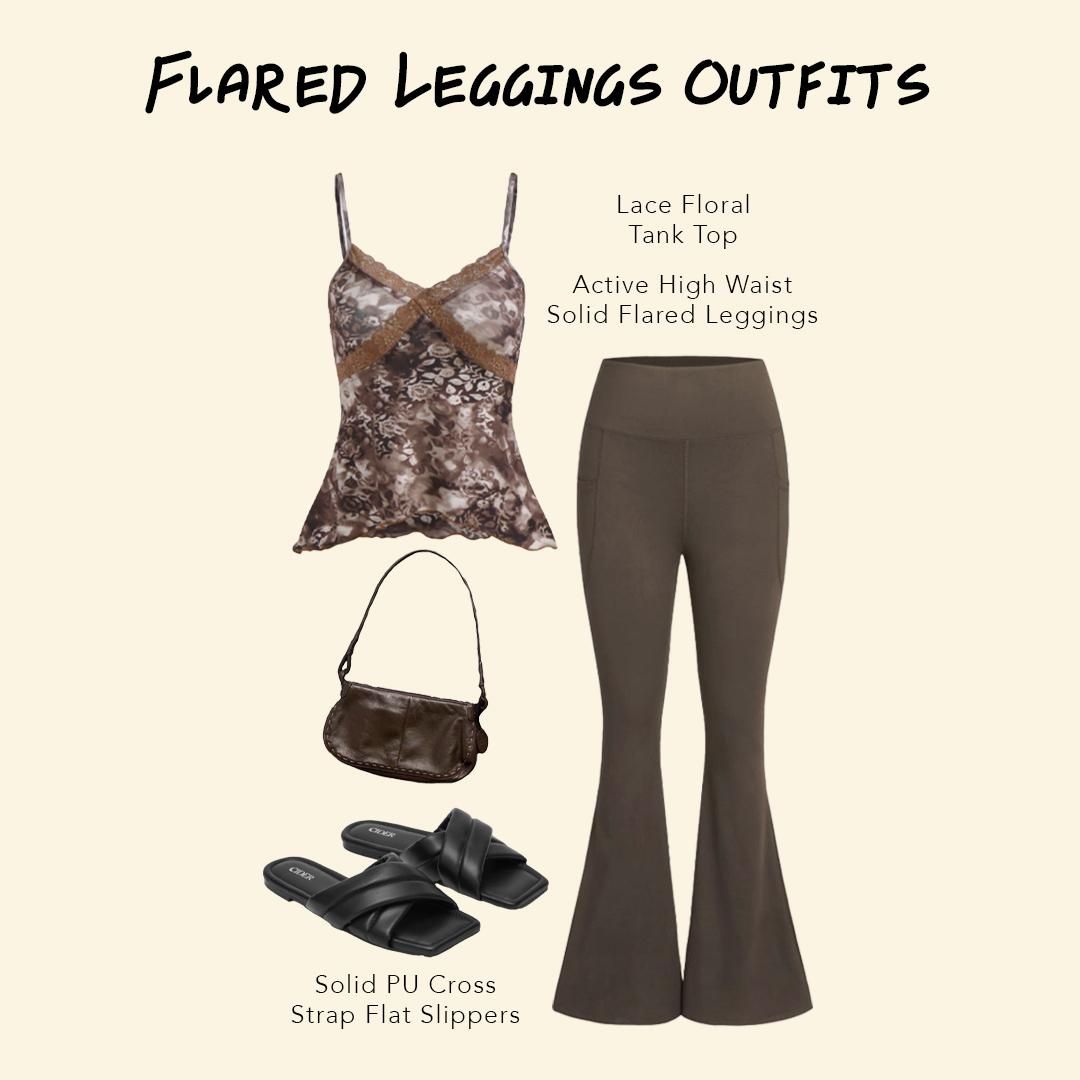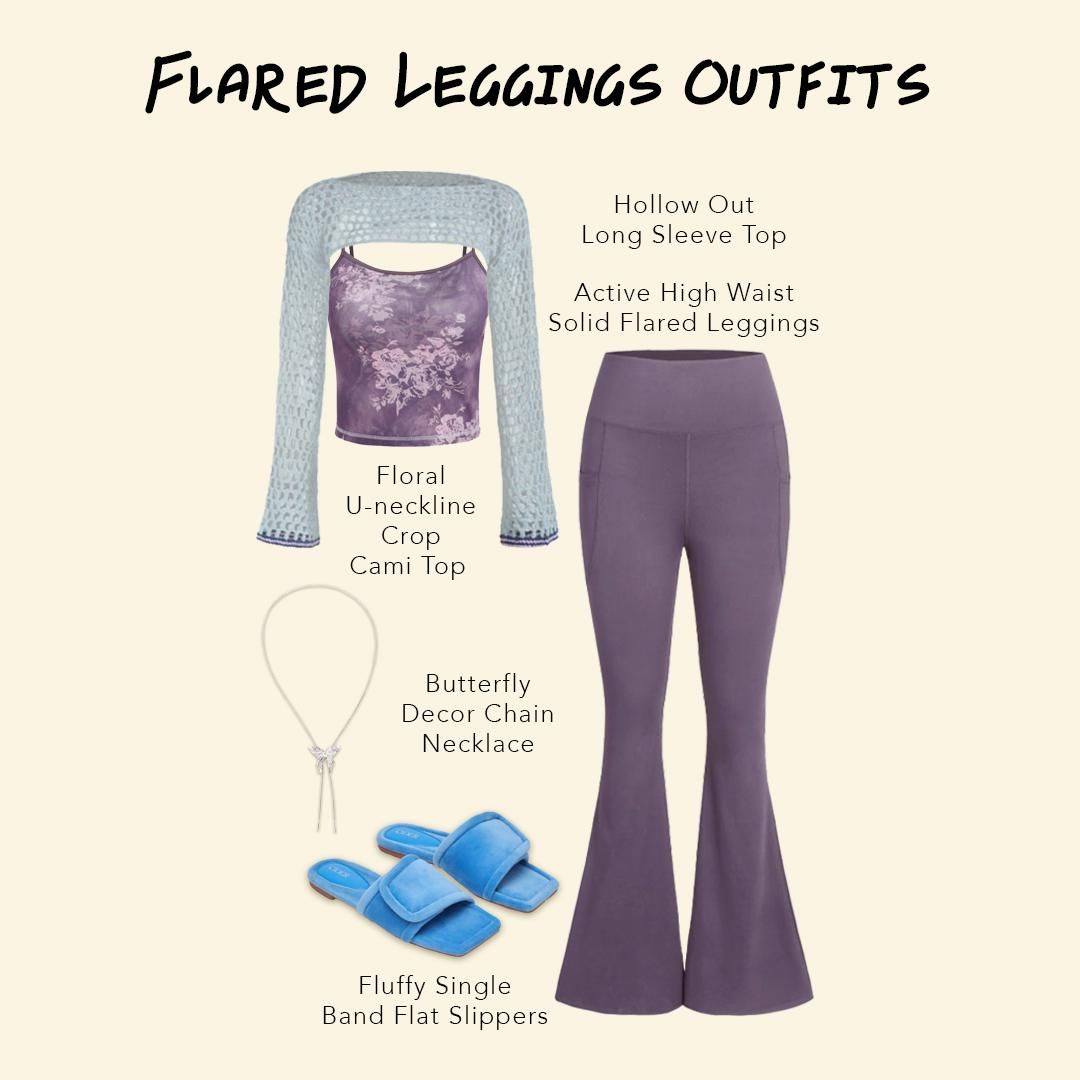 XOXO,
Cider 💋