Batter Up: The Baseball Cap Is Back!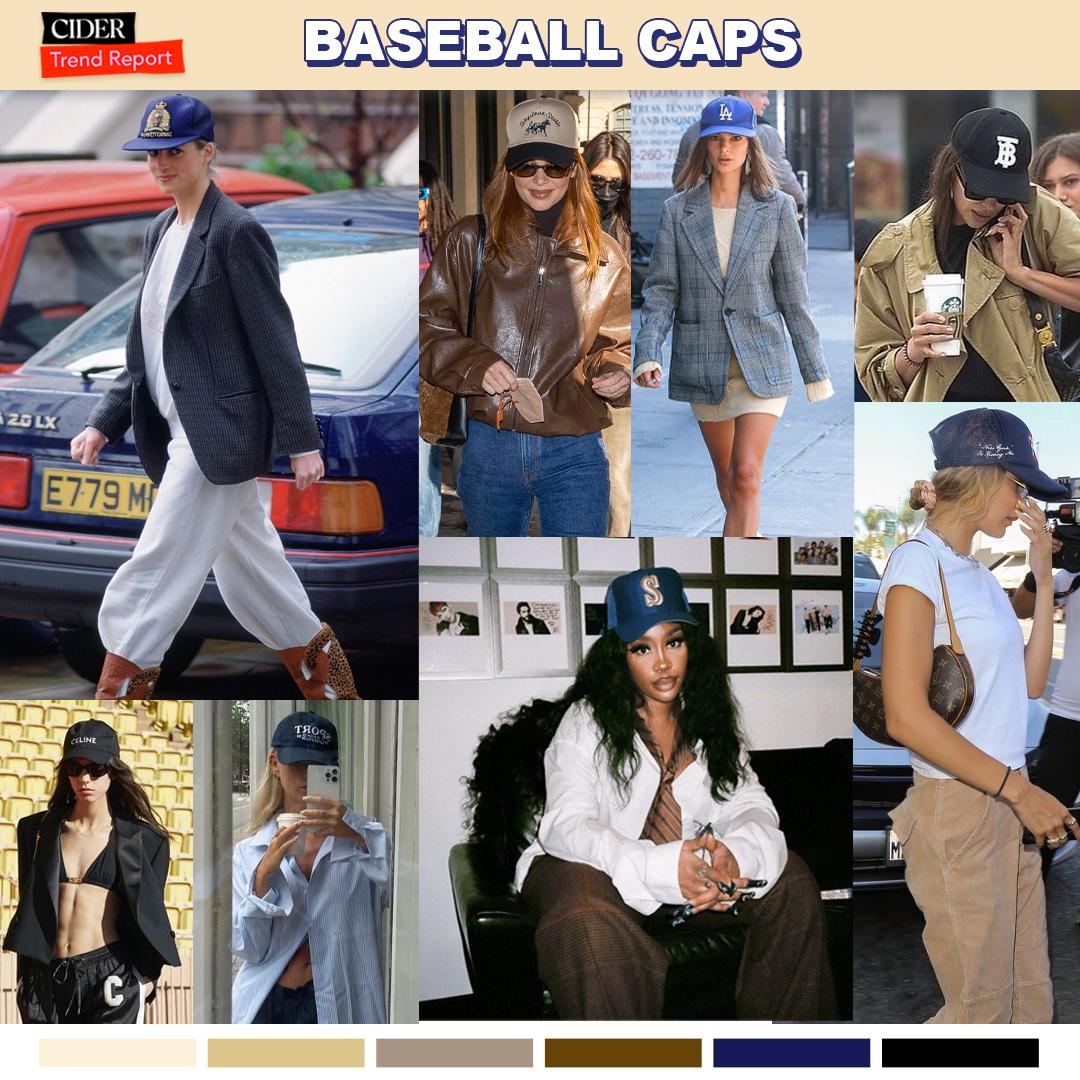 Ready to hit a fashion home run? Meet the latest trend everyone's obsessed with — the chic and oh-so-effortless baseball cap! Baseball caps are not just for sports enthusiasts anymore. Whether you're a die-hard sports fan or just love a good accessory, baseball caps can add a stylish and playful touch to any outfit. So grab your favorite baseball cap and get ready to knock your outfit out of the park!
Why We Love 'Em 🥰
We're obsessed with the baseball cap outfits trend because it's the perfect mix of sporty and stylish. Not only do baseball caps add a playful element to any outfit, but they're also incredibly versatile. Whether you're running errands, hanging out with friends, or even dressing up for a night out, a baseball cap can add the perfect finishing touch to your look. Plus, with all the colors, patterns, and styles available, there's certainly a baseball cap out there for you!
Fun Facts About Baseball Caps 🌟
The first baseball cap was made in 1860 and was worn by the Brooklyn Excelsiors baseball team.
The first snapback cap was introduced in the 1950s and quickly became popular among sports fans. Snapbacks feature an adjustable strap at the back that allows for a customizable fit.
In the 1990s, the popularity of the baseball cap skyrocketed thanks to the hip-hop fashion trend. Rappers like Tupac and Notorious B.I.G. were often seen wearing caps, and it became a staple of the genre's fashion.
In Japan, it is common to wear baseball caps as part of a school uniform. The caps usually feature the school's emblem or colors.
There are even museums dedicated to baseball caps! The New Era Cap Museum in Buffalo, New York, features over 150,000 caps from around the world.
Styling Tips 💞
Mix and match: Don't be afraid to mix and match styles! Try pairing a sporty baseball cap with a feminine dress, or a classic cap with edgy leather pants.
Play with colors: Baseball caps come in a variety of colors and patterns, so have fun experimenting with different combinations. For a bold look, try pairing a bright red cap with a monochromatic outfit.
Dress up or down: Baseball caps can be dressed up or down depending on the occasion. Pair a casual cap with jeans and sneakers for a laid-back look, or dress it up with a blazer and heels for a chic and unexpected twist.
Add some embellishments: Don't be afraid to add some personal flair to your cap! Embellish it with patches, pins, or even some rhinestones for a customized and fun touch.
Think outside the box: Baseball caps aren't just for casual wear! Try pairing a structured cap with a suit for a playful and trendy business look, or with a maxi dress for a cool and unexpected combination.
Check out our favorite baseball cap picks and get ready to rock the trend like a pro:
For The Sporty Chic Babe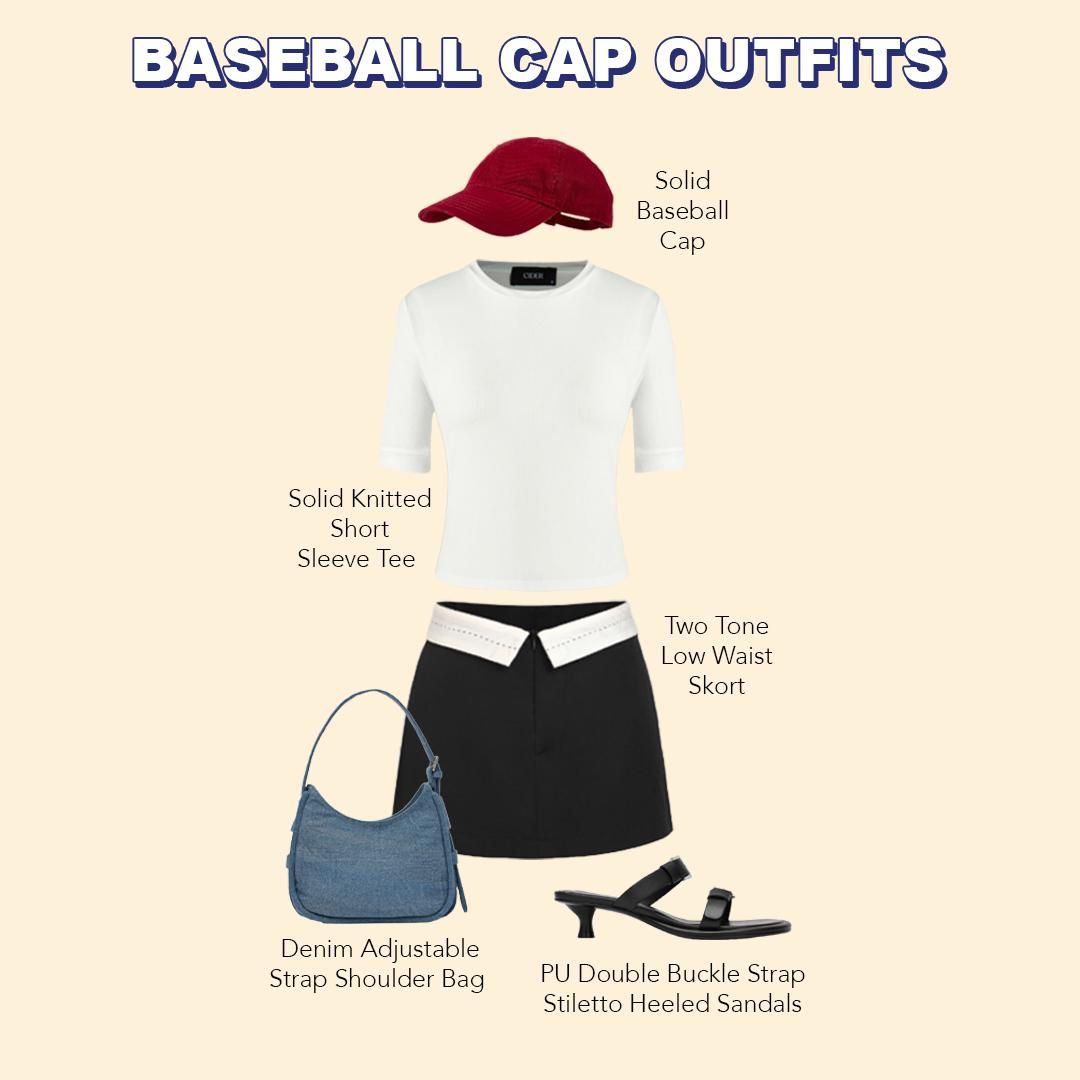 For The Fashion Icon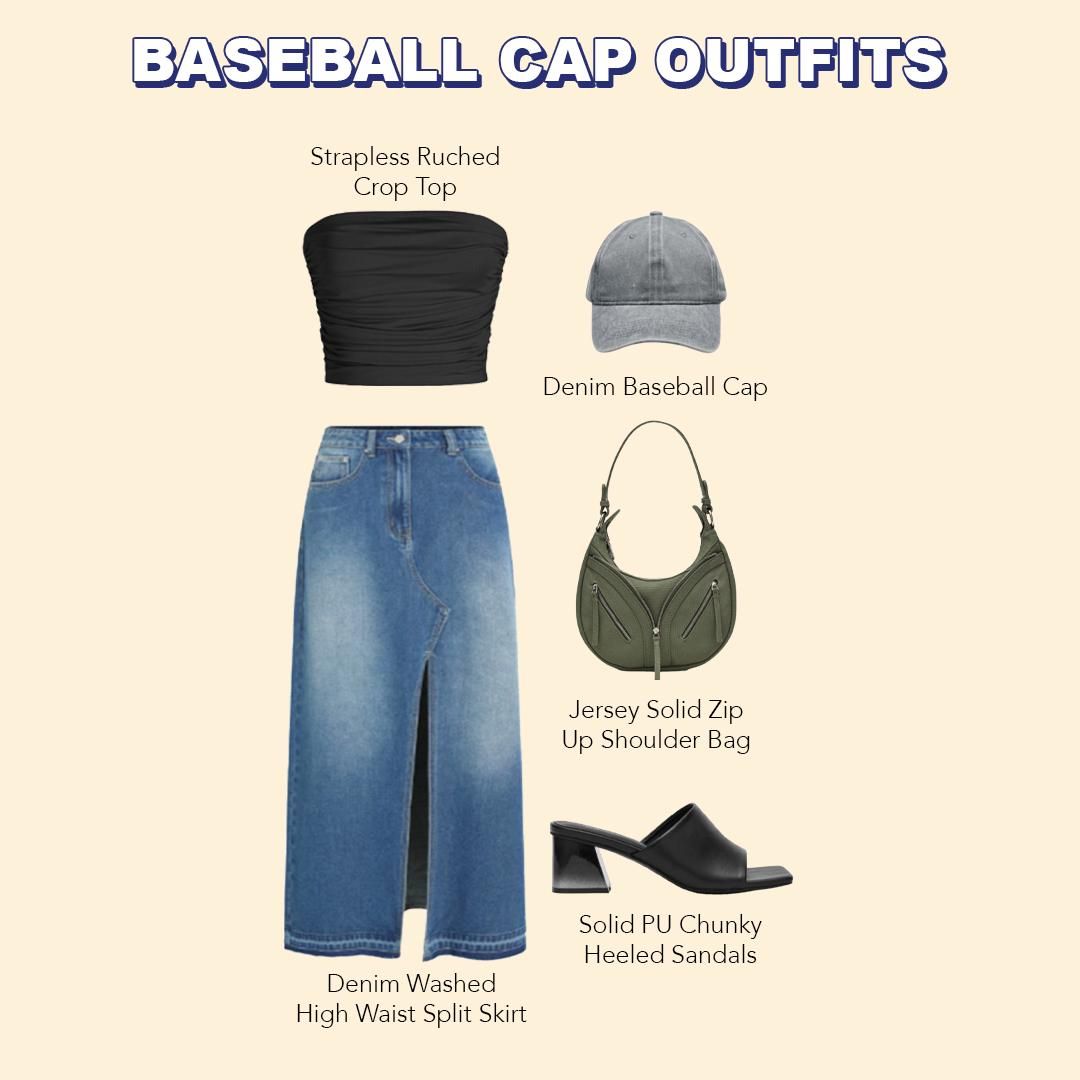 For The Laid-Back Cool Girl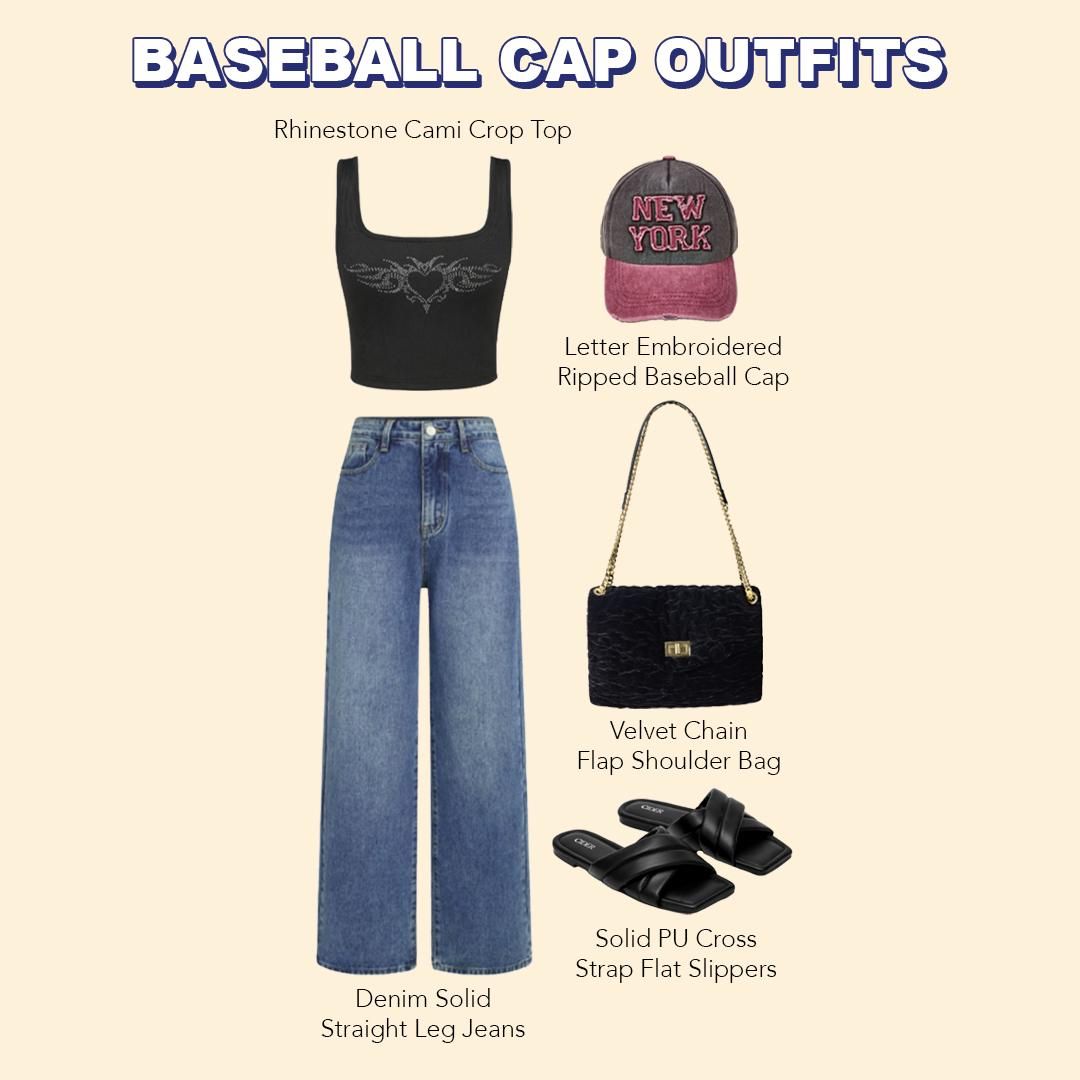 XOXO,
Cider 💋