A Penchant for Pendants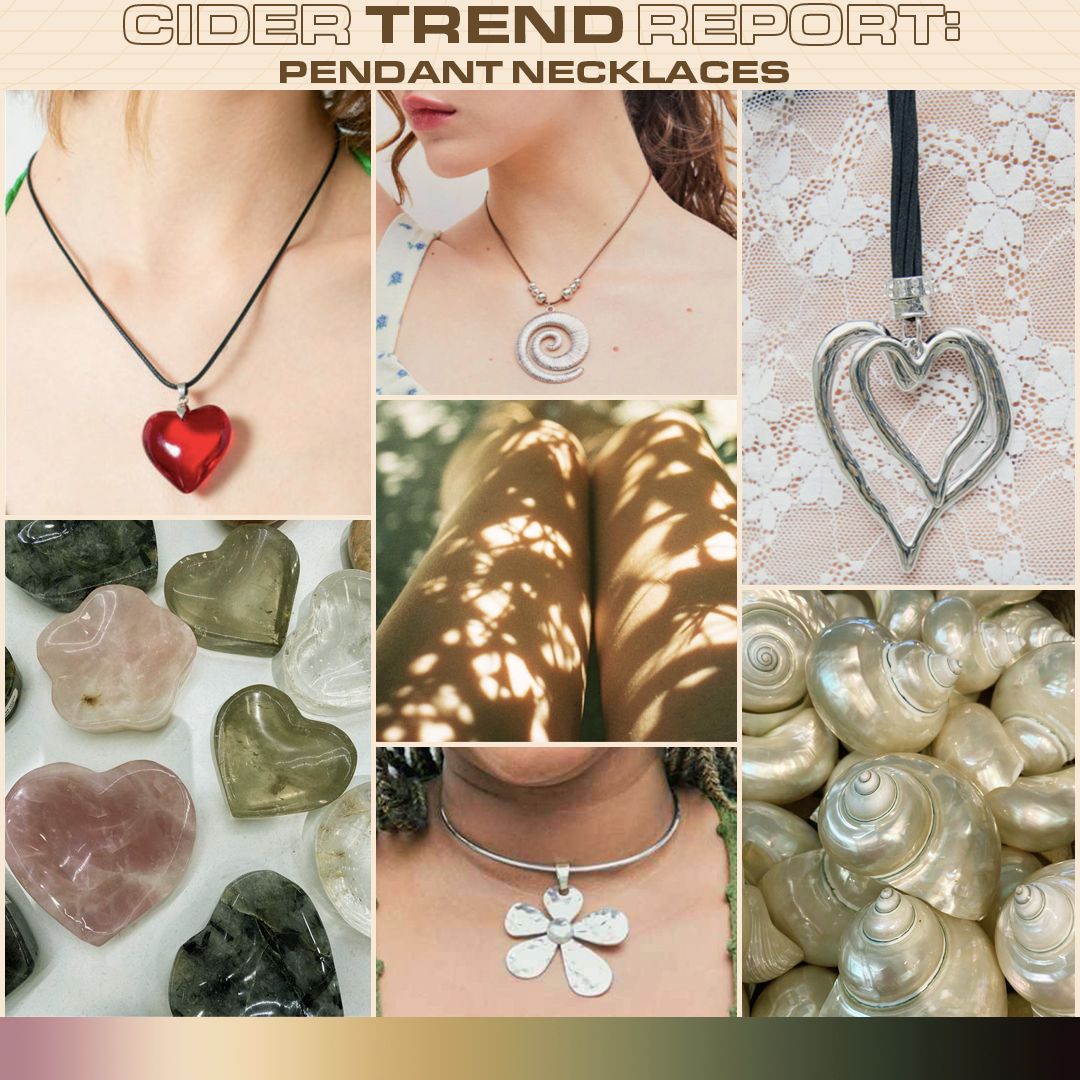 You're wearing your favorite outfit, but something is missing. You try adding a bracelet or a pair of earrings, but it's not giving. And then it hits you, like a handful of gorgeously carved and colored charms — a pendant necklace! Pendant necklaces are a notoriously underrated accessory game-changer, adding a pop of color, a touch of sparkle, or a subtle statement to any outfit. Get a little more life out of your look with the help of a charming pendant.

What's to love? 🥰There's just something sincere about pendant necklaces that we can't help but fall in love with! They're the perfect blend of trendy and timeless, adding a touch of personality to any outfit. Plus, with so many materials and designs to choose from — think gold, silver, beads, and gemstones — the possibilities are endless. From delicate to bold, there is a pendant necklace for every style.

Fun Facts About Pendant Necklaces 🌟
Pendant necklaces have been around since ancient times. People in Egypt and Greece were known to wear pendants made from precious gems and metals.
In the 1300s, pendant necklaces were popular among knights, who wore them as symbols of loyalty and bravery.
Some cultures believe that pendant necklaces have healing properties. For example, a rose quartz pendant is believed to promote love and healing, while an amber pendant is thought to bring good luck and protection.
In 2013, a pendant believed to be more than 70,000 years old was discovered in South Africa.
Celebrities are often spotted wearing pendant necklaces on the red carpet and in everyday life. Some famous wearers include Jennifer Aniston, Jessica Alba, and Beyoncé.

Pendant Necklace Styling Tips 💞
Neckline - Pay attention to the neckline of your top when choosing a pendant necklace. A longer pendant necklace looks great with a low-cut top, while a shorter necklace can complement a higher neckline.
Color Coordination - Coordinate the color of your pendant necklace with the rest of your outfit. A necklace with a pop of color can add an extra dimension to an otherwise neutral outfit.
Statement Pieces - If you're looking to make a statement, choose a bold pendant necklace with a unique design or color. Keep the rest of your outfit simple to let the necklace shine.
Material - Consider the material of the pendant necklace. A metal pendant necklace can add a touch of elegance to any outfit, while a beaded pendant necklace can add a bohemian flair.
Mix and Match - Don't be afraid to mix and match pendant necklaces with different designs and lengths for a unique look. Just make sure they complement each other and don't overwhelm your outfit. Check our pendant-minded picks below: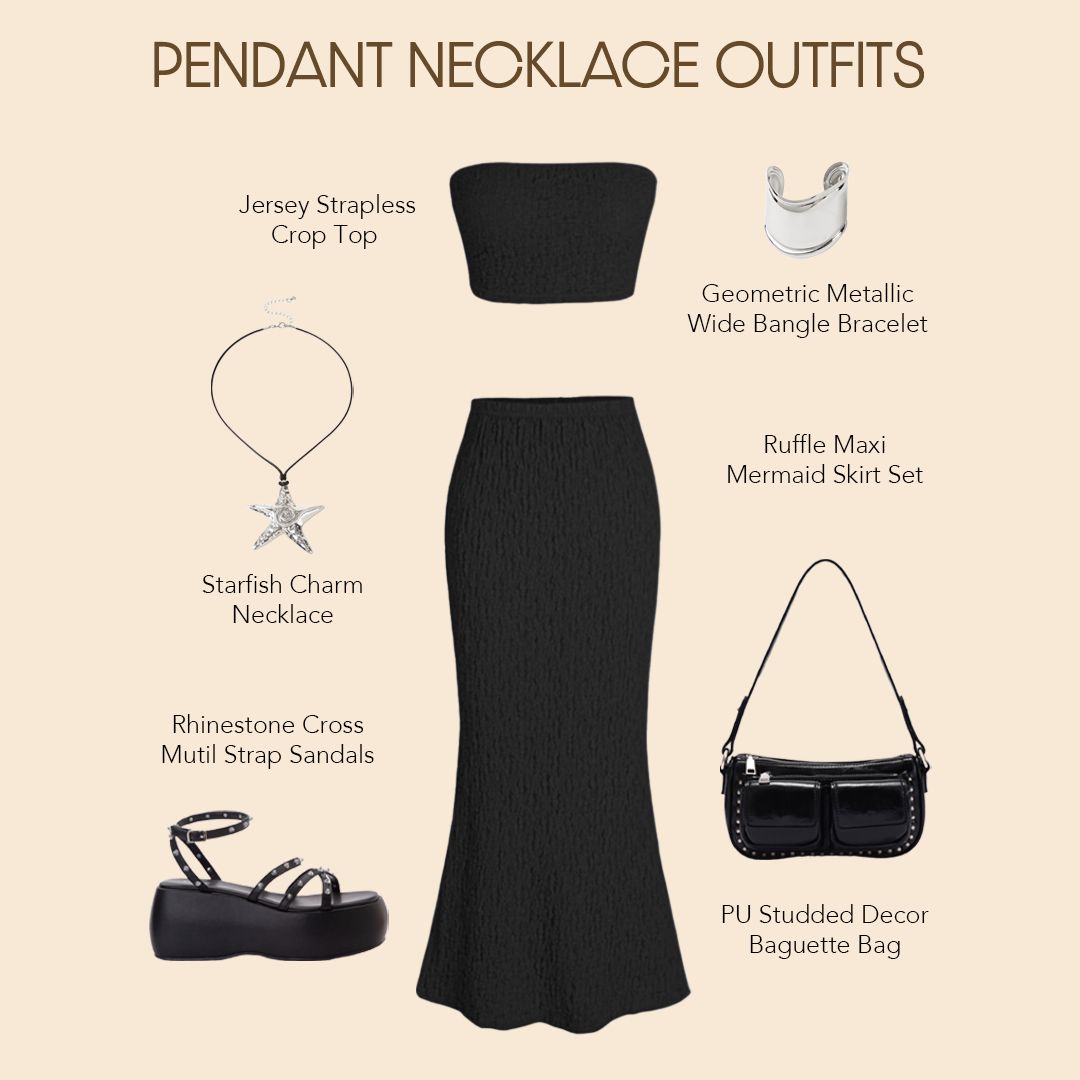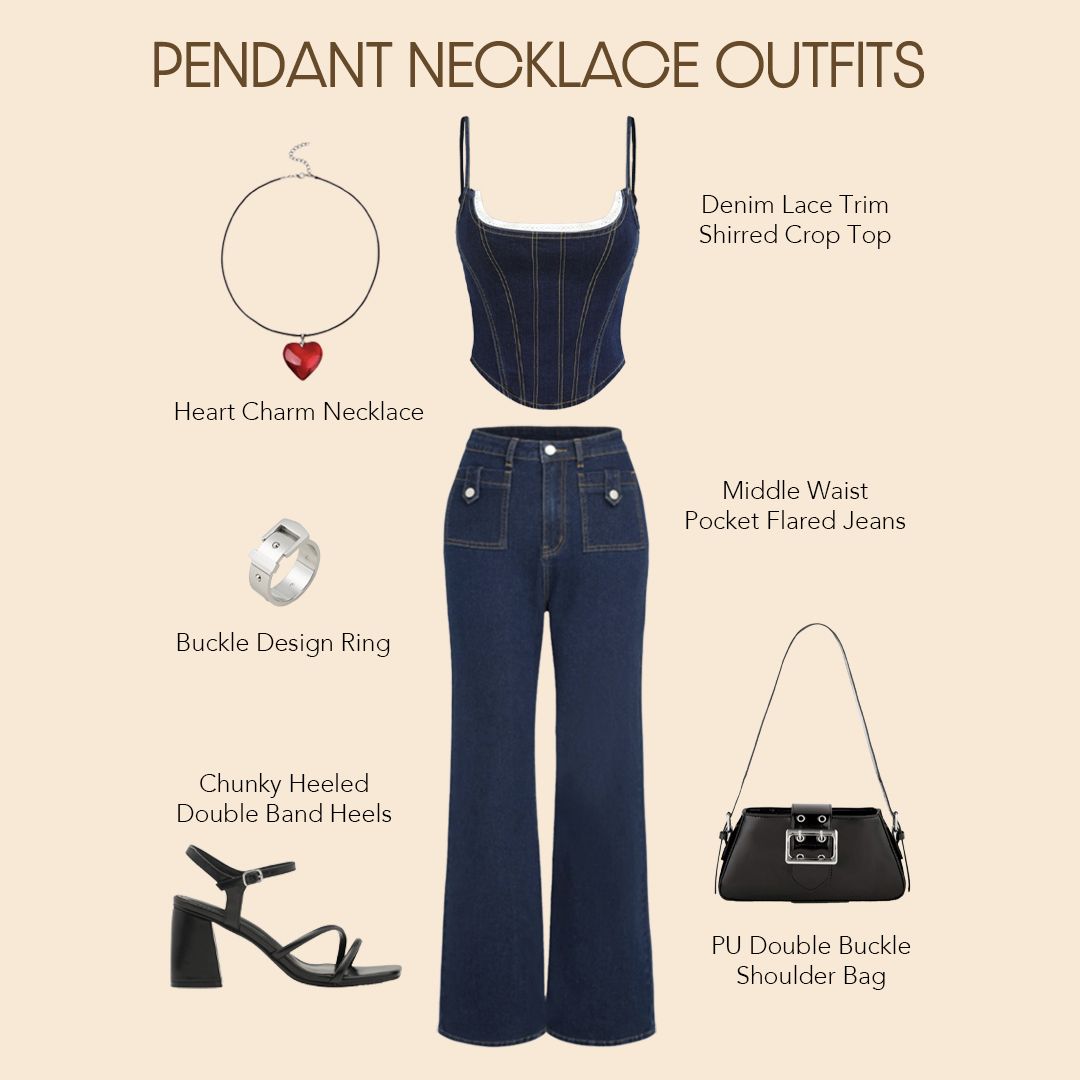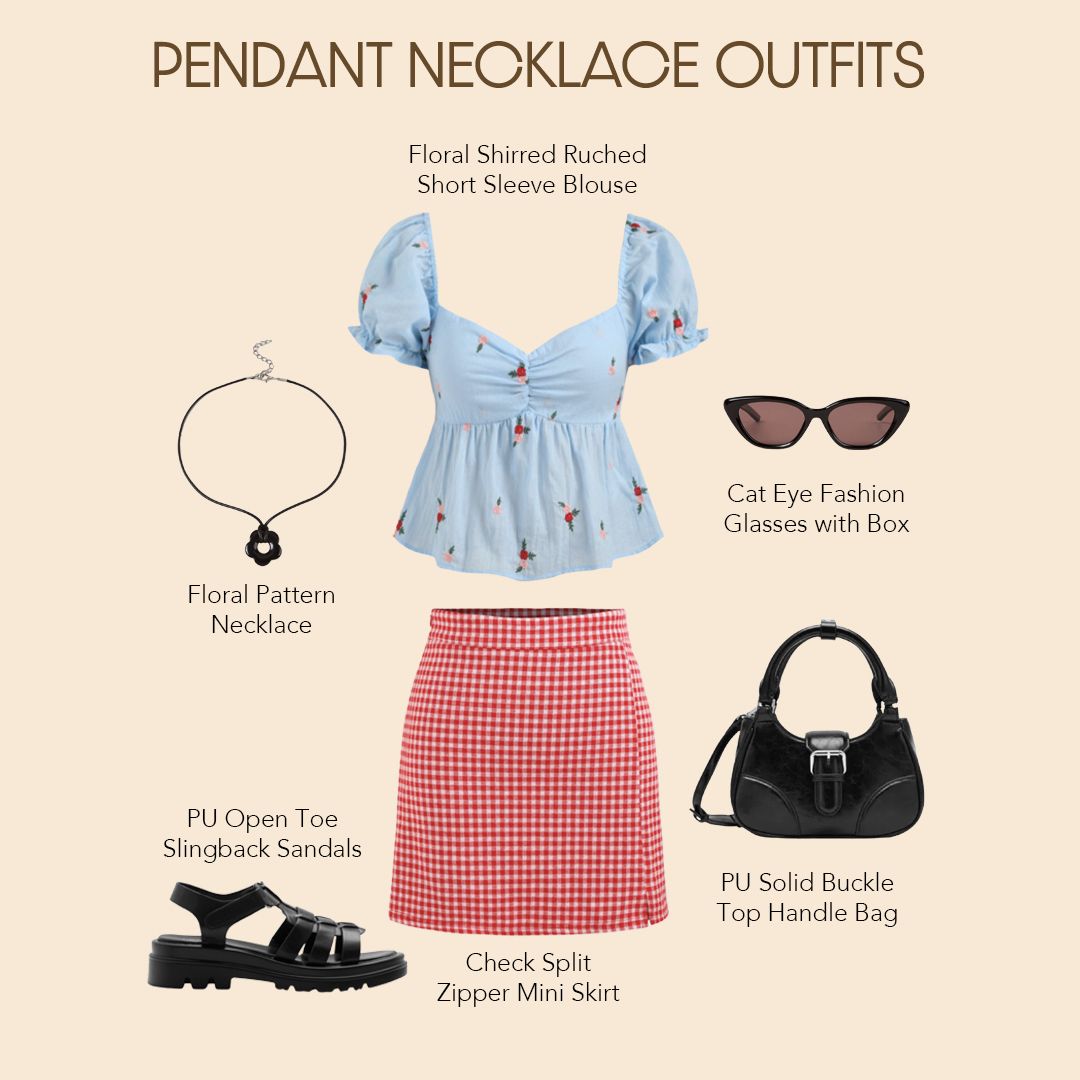 XOXO,
Cider💋